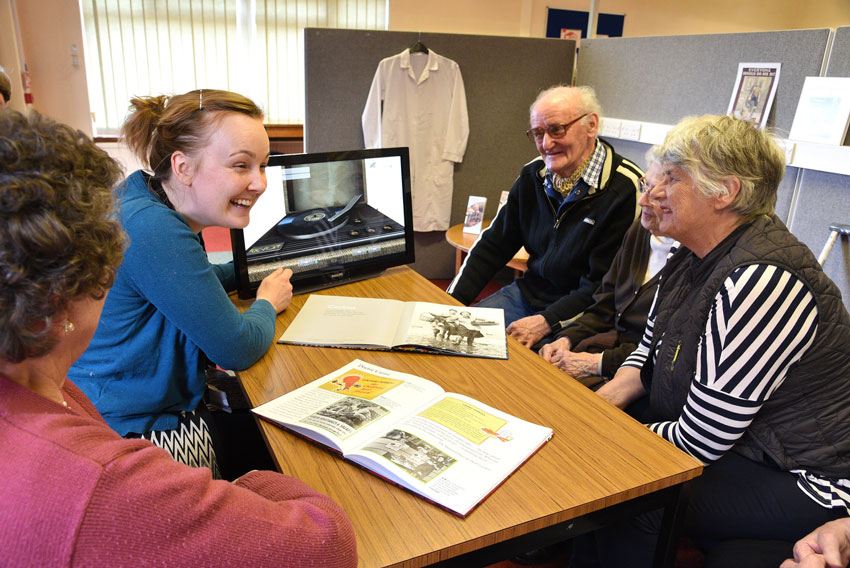 East Riding Libraries have teamed up with the national Sporting Memories Foundation to offer a new kind of reminiscence group aimed at older people who may feel lonely and people living with dementia.
Reminiscence sessions, which are endorsed by the Alzheimer's Society, have become an established part of the work that is being done at libraries across the East Riding with the aim of helping those with dementia and their carers meet others in a similar situation and share memories together.
By teaming up with the Sporting Memories Foundation the groups will be able to include a sporting element to some of the reminiscence session, helping people to explore memory boxes, photographs, videos and music with a particular focus on sporting events.
Tony Jameson-Allen, director and co-founder of the Sporting Memories Foundation said: "Across the country there are scores of people aged 50 and over, battling with dementia, depression and loneliness.
"Each week, teams from Sporting Memories work with these people and their loved ones, stimulating and encouraging them to relive their memories about sports."
As well as helping people with dementia, the charitable foundation plays a vital role in helping people tackle isolation and loneliness as well as depression.
A total of 360 people attended reminiscence groups at East Riding Libraries in 2016. In a survey 92% of respondents reported an improvement in their wellbeing, 86% said they had a lot of enjoyment and fun out of the sessions, and 71% said they felt less lonely.
Attendees will have a chance to experience a reminiscence session on a sporting theme, as well as to speak to representatives from Hull KR Heritage, the Alzheimer's Society, East Riding Libraries and the Sporting Memories Foundation.
For more details about the wide range of resources and support that is available for people with dementia, and those who care for them, through the East Riding Libraries Service visit http://www2.eastriding.gov.uk/leisure/libraries/