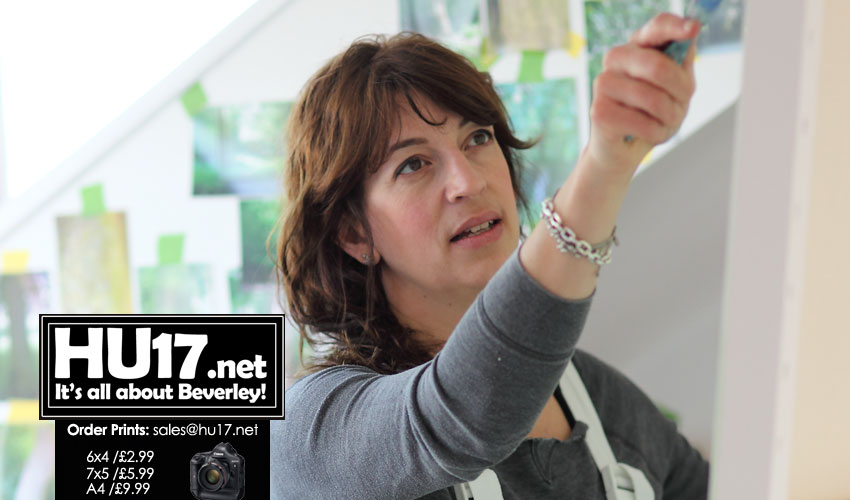 An artist from Beverley, Emma Garness will be holding an exhibition of her work in Hull for the next month.
'Something In-Between' concentrates on landscapes and explores light, shade and colour, with work that has being influenced by stories, nostalgia and memories.
Commenting on the exhibition Emma said;
"I've always loved to be connected to creativity & nature and I'm a great collector of bits & bobs found on my travels – at home with the kids there's always a creative project on the table."
"I love working with children & the challenge of harnessing their creativity to produce large murals."
" This is a complete contrast to working on my own, being immersed in the dialogue between paint and canvas."
Emma's arresting works are all about creating a positive environment. Her work has featured in the Ferens Open Exhibition, and permanent murals are installed at ERT Theatre Beverley and numerous schools across the region.
Emma, who studied at Hull College before gaining her degree in Performing and Visual Arts.
An experienced artist, Emma has been working with Creative ENRG to develop 'Something In-Between', her first solo exhibition.
Balancing being a mum with making art, Emma has worked with a number of schools in Beverley as well as other communities across the region while working on her own paintings in her studio.
Emma has been involved in public art projects and was part of the team that created the Hessle Road murals, on which she notes:
'I was so lucky to have played a small part in creating those huge paintings – the crew was absolutely amazing to work with and the finished results are stunning.'
'Something In-Between' is on show at Queens House Showcase, Paragon Street Hull from 6 September to 6 October. The exhibition is free to attend and is open Thursday's & Friday's 11-4PM.