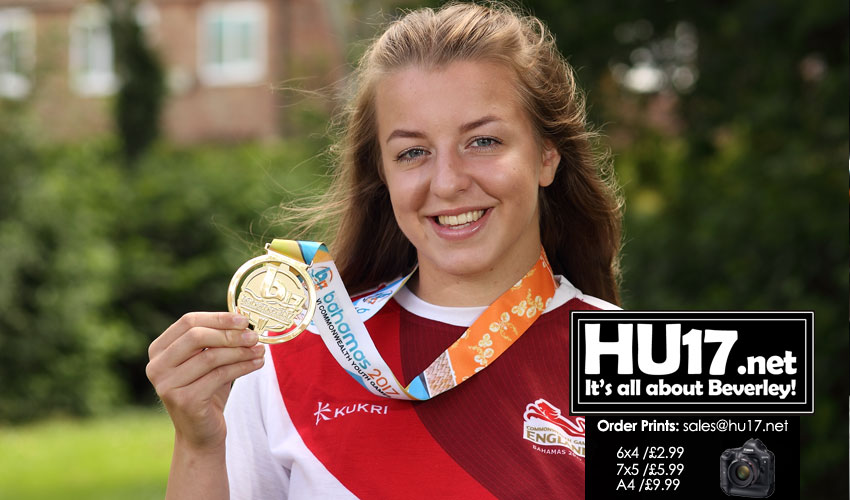 Beverley's Holly Bentham has returned home following winning a Gold Medal for Team England at the Youth Commonwealth Games.
Judo ace, Bentham, took part in the game that were held in the Bahamas beating off competition to clinch gold and climb to the top of the UK rankings.
Bentham won gold by category throwing for decisive ippons in all of her contests including in amongst them one against the home country crowd favourite.
Winning at the Youth Commonwealth Games has propelled her to the number one position in the British Cadet Identification Ranking list – the system used to rank in the sport to rank competitors.
While at the game Bentham and other competitors at the games visited the local community spending time with children at an orphanage and training with local Judo club Nassau.
Bentham who fights for the East Yorkshire Judo Academy in Beverley is also part of the East Riding of Yorkshire Council 's Talented Athlete Scheme.
Since arriving back in the UK, Bentham has been returned to her club complete with her medal where the next generation of stars were able to share in the success.
Bentham will back in competitive action in September, with the possibility of another overseas trip, this time to Belgium, in October.