McDonald's Restaurants Ltd and WM Morrison Supermarkets have submitted plans for a Drive Thru Restaurant on the edge of Beverley.
The application which was made in June was validated by East Riding of Yorkshire Council just days ago meaning people could soon no longer need to travel to the nearest store.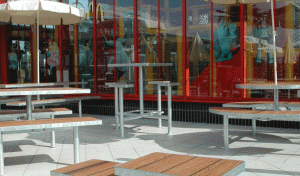 The proposal seeks planning permission for the erection of a freestanding single storey McDonald's restaurant on a section to the north east of the existing car park, to provide a complimentary service to the existing Morrison's supermarket, its services and provisions.
Early discussions with the council indicated the principle of the development is considered acceptable and the scheme would not appear to raise any concerns in relation to the highways layout and the trees in and around the site.
Given the surrounding area is currently very dense with development McDonald's say they will take every effort to ensure the design, orientation and layout of their restaurants is suitable and slots effortlessly into its surrounding environment.
Furthermore, the colour palette used for the externals of the restaurant is subtle and neutral blending into its surroundings. Overall, the layout has been designed with the client in mind.
If approved the it will be the first time the McDonald's have opened a restaurant in Beverley and is sure to be welcomed by many people in the town.
Some residents however will raise concerns over the impact having a Drive Thru McDonalds in Beverley with litter being the top of the list.
Currently anyone living in Beverley and who wants to enjoy the food served at the most famous fast food outlet in the world need to travel to Kingswood in neighbouring Hull.