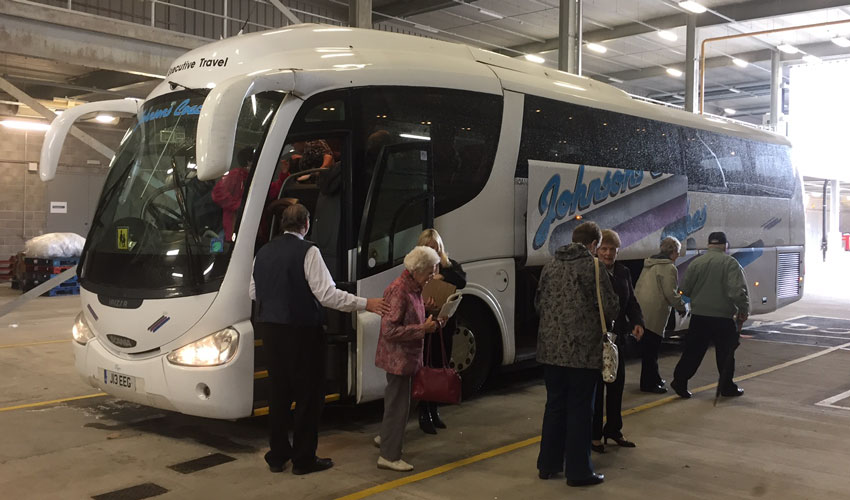 Coach drivers can now enjoy a complementary meal and film by bringing their passengers to Beverley courtesy of Flemingate.
In a new incentive at the out of town retail park sees them offering secure parking seven days a week complete with a meet and great service and welcome pack as they look to help support tourism growth in the town.
Flemingate Centre Manager Graham Tait says that Beverley is rapidly becoming a leading visitor destination and that tourists need to be catered for to continue this upward trend.
Speaking about the incentive for coach drivers and tour operators he said;
"Flemingate can offer seven-day secure parking for coach parties with welcome packs for passengers and drivers so they can really make the most of their visit to Beverley."
"Beverley has something for everyone with its 13th century minster, open-air markets and superb racecourse, not forgetting its selection of award-winning restaurants, historic pubs and great range of high street and independent shops."
Ongoing work by Visit Hull & East Yorkshire has seen an increase in the number of coach trips choosing Beverley as a destination which they say help boost the local economy.
Sharron Wilson, tourism marketing officer for Visit Hull & East Yorkshire, said that since a scheme to entice visitors to the town on coach trips was introduced the number doing so continues to increase, she said;
"Since launching this offer in 2015, we have seen a steady increase in the number of coach parties visiting Beverley and a 30pc increase in 2016 alone."
"Between 1 January and 11 May 2016, there were five coaches booked compared to 14 for the same period this year."
"We also saw 67 coaches booked for the Beverley Festival of Christmas in 2016 compared to 50 the previous year."
VHEY have welcome the link up with Flemingate saying it ensures they can offer a full seven days a week service, Sharron added;
"More coach parties visiting the town provide real opportunities to boost the local economy. By linking up with Flemingate, we are now able to offer facilities for coaches all week."
"This firmly puts Beverley on the map as a must-visit destination."