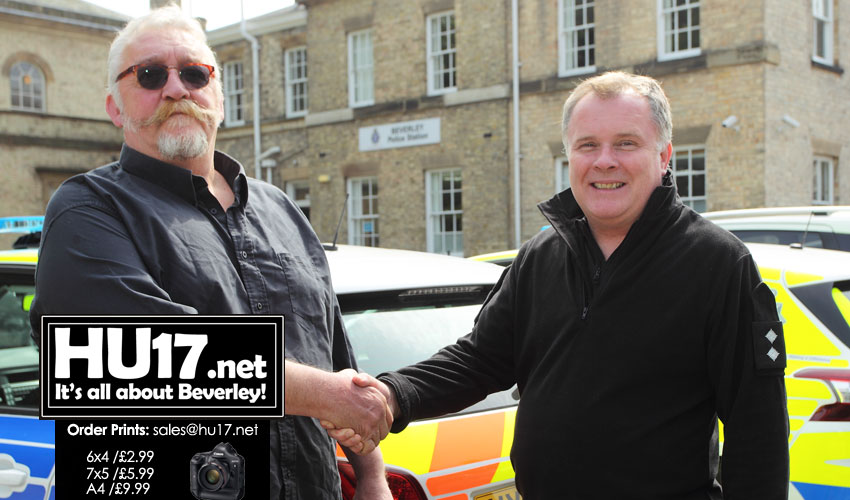 Retired social worker Ian Gow is spear heading a scheme to recruit volunteers to help local police in Beverley manage and operate the CCTV in the town.
Mr. Gow who worked with families and young offenders during his career says the project came about following an interview he conducted with Inspector Mark Coulthard.
Speaking to HU17.net Mr. Gow who is 59 said;
"Following an interviewed Inspector Mark Coulthard on local radio we had the largest response ever when we asked for local policing questions."
"The single biggest item of interest was the subject of CCTV in Beverley. The current CCTV system is being revised and improved at the moment."
"It became apparent that the system was not being used to its full capacity. However, in these austere times, there is no opportunity for the system to be staffed by permanent, paid workers."
"Inspector Coulthard mentioned that there was the possibility that the system could be staffed by volunteers at peak times."
" It was my view that while professional operators were the best option it seems wrong to have an upgraded system that will not be used to its optimum potential."
Following this interview it was agreed that Mr. Gow would reach out to members of the community in Beverley and look for volunteers who were prepared to man the CCTV in Beverley.
Explaining why volunteers are needed Mr. Gow said;
"The police, regrettably, for budgetary reasons, are reliant on volunteers to engage in certain aspects of their work and are keen to enrol more people."
"Inspector Coulthard is responsible of policing in Beverley and is keen to develop a core group of about 20 volunteers who will then be able to staff the system for one evening, between 9PM and 2AM on a rolling five-week rota."
"The process of application will be rather protracted as gaining clearance involves an interview, enhanced DBS clearance and an in depth vetting process, so regrettably the process will not be quick, however, the checks are necessary and a safeguard."
Now Mr. Gow is urging people to come forward, anyone who wishes to find out more or volunteer should email Police volunteer co-ordinator Joy Harvie on joy.Harvie@humberside.pnn.police.uk with the subject line Beverley CCTV or online by clicking here.