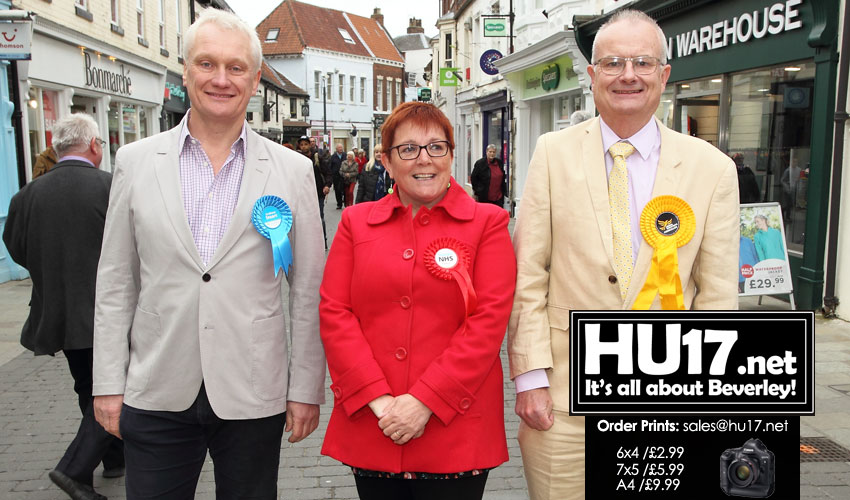 Taking place on 8 June, people throughout the country will have their chance to vote for the new government.
If you want to vote in the General Election, then you need to register, a simple process that takes a few minutes. You have to do this by 11.59PM on the 22 May.
If you 18-24 and are thinking 'what's the point of voting' or 'why should I bother voting' then it could be worth considering a few things.
By Voting You Represent Your Age Group
Studies show that people aged between 18-24 are the most likely not to vote in elections in the UK. Some polls suggested that the percentage of this age group that actually decide to vote is just 36pc meaning just under two-thirds of younger people simply do not bother.
The knock-on effect is that laws and policies that would benefit this age group are often overlooked, tuition fees being a prime example.
Don't Believe Everything That The Press is Saying
Ignore what the news and papers are telling you saying it's done deal and that the election is an one-horse race. The most popular party according to a poll held in December showed young people felt more aligned with Labour Party.
Figures showed that 33pc of young people felt that Labour values were the most appealing while the Conservatives and Greens came equal second with 22pc.
Let's face it, the media got it wrong about Brexit and Trump – It's impossible to guess an election result.
Turn Out Is Everything
By simply not voting it plays into the hands of the large political movements that go out of their way to 'rally' the troops and drive voters to polling stations to vote.
In Beverley & Holderness, turn out for the last election was 65pc – in all 52,677 people voted, meaning around 23,000 voters, simply did not bother. Had they voted it would have had a huge influence over the outcome.
Every Vote REALLY Does Count
Over the coming weeks' homes around Beverley will be targeted with political material as all the parties look to win your vote. This in its self is proof that every single vote counts and matters.
If your vote was not important, then politicians and their campaign teams would not be canvassing so hard to win your support.
Make Politicians Accountable For Their Actions At The Ballot Box
An election gives every person in this country an opportunity to make politicians accountable for their actions. The best demonstration of this in recent times is the lavish promise by the Liberal Democrats to scrap tuition fees.
As history shows, this policy, which won them mass support was to be one of many hollow promises made to the nation. They soon backed out of it swapping their values and those of their supporters for a slice of the power. Voters have had the final say punishing them in numerous elections at all levels since.
I Don't Know Who To Vote For
If you cannot make your mind up try to think of a couple of issues you care about or that impact your day to day life. This can be anything you chose, be it mobile phone charges, border control, the cost of higher education or even social care.
Once you have these then you can find the party that best meets your personal needs and give them your support.
The most important thing, however, is to vote. Polling stations are open from the early hours' till late, and if it's still too much effort to get there you can vote by post or vote by proxy.
Remember your vote does matter, so try to use it.