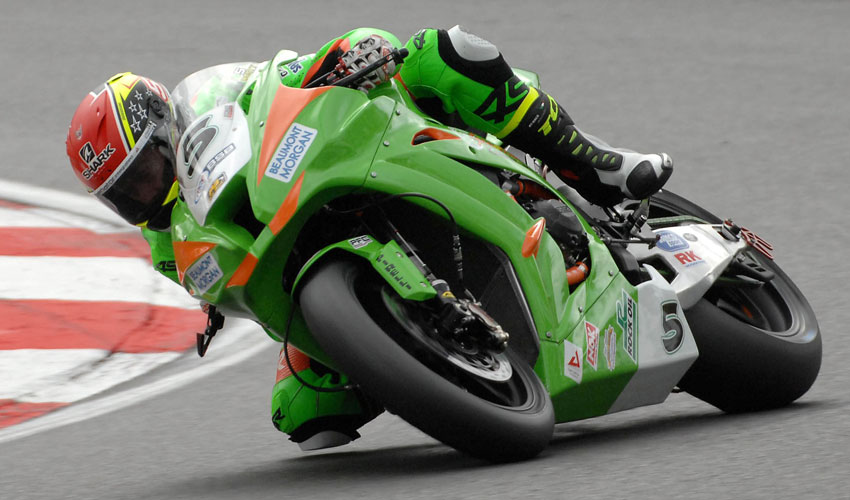 Beverley's James Westmoreland competed in round two of the British Superbike Championship (BSB) on board the Gearlink Kawasaki ZX-10R around the Brands Hatch Indy Circuit in Kent.
He will start from twenty third and last on the grid as he did not set a time during qualifying.
As the lights went green for the first of the weekends 30 lap races Westmoreland made up one place off the start line.
Lap four saw him move up another place as Shaun Winfield (Yamaha) retired, now in twenty first he was soon to gain twentieth as Jake Dixon (Kawasaki) was suffering from mechanical issues and had to come into the pits. Lap nine saw him make up another place as Billy McConnell (Kawasaki) made a mistake and half the field sailed past.
Pushing hard Westmoreland was soon to make up another place on lap twelve as James Ellison (Yamaha) crashed at Druids. Now in eighteenth 'Westy' was slowly making ground on those in front and on lap nineteen he moved up into seventeenth place as Sylvain Guintoli (Suzuki) retired.
On lap twenty seven he caught and passed Lee Jackson (BMW) to move up to sixteenth. For the next three laps the pair battled with each other until on the final lap Jackson retook sixteenth pushing Westmoreland back to seventeenth place.
For race two Westmoreland started from nineteenth place and as racing got underway made a flying start again making up three places to move into sixteenth.
On lap five he passed Billy McConnell (Kawasaki), now in fifteenth he was pushing hard to claim some points but on lap twelve he suffered mechanical issues with the new bike and was forced into retirement.
He will be in action again on 29th April – 1st May at Oulton Park in Cheshire.
Report & Image by David Holland