Voluntary youth organisations across the region are celebrating after receiving grants at a ceremony hosted by the East Riding of Yorkshire youth and family support service.
Positive Activities Grants totalling £52,000 were awarded to successful youth organisations from across the county by the chairman of East Riding of Yorkshire Council, Councillor John Dennis, at a ceremony at County Hall in Beverley.
Beverley based schemes who benefited from a grant were Beverley Community Lift who were granted £1,000, 2020 Community Sport CIC Ltd who were given £727 for provision of table cricket to young people with learning, physical or behaviour issues and Beverley Town Council who got £5,000 to establish a Beverley Youth Coalition.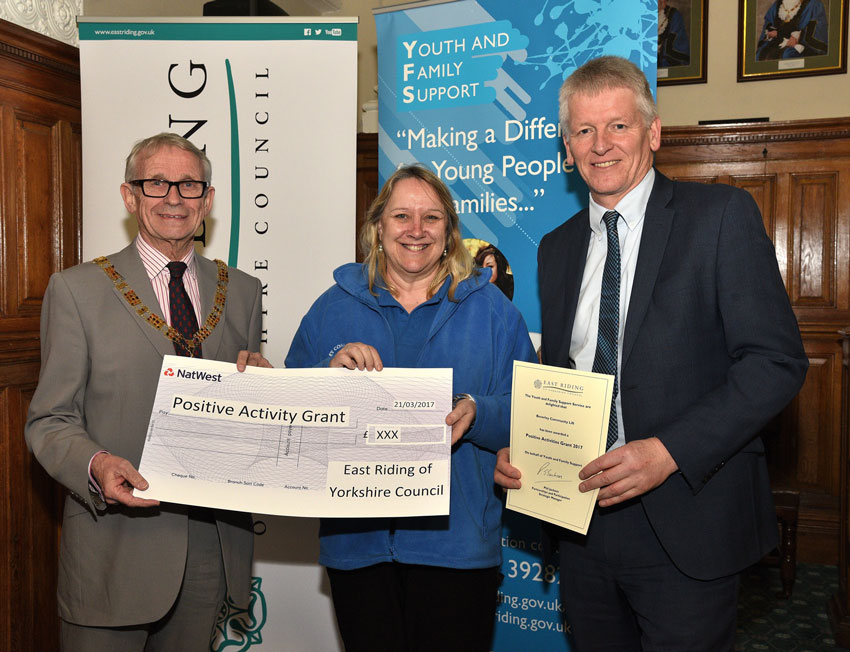 Since 2013, the council has provided £267,000 to help grow and develop a strong voluntary youth sector across the area. This investment has helped to create 47 new youth groups and support a further 114 youth groups.
Councillor Dennis commenting on the grants said:
"It was wonderful to meet recipients of the award who came from all over the East Riding."
"The awards will enable these groups to deliver positive activities to children and young and people to help improve their personal, social and educational development, as well as providing some great fun activities."
Kevin Hall, the council's director of children, families and schools, said: "I am delighted that this year we are able to support 33 groups in total.
" We have seen a wide range of exciting and innovative bids to provide activities for young people across the East Riding, including sports , support for town and village youth clubs and a project to continue providing transport for rural youth groups and individual young people, to reduce social isolation and improve health, wellbeing and independence."
The grants were awarded to voluntary not-for-profit organisations to expand the amount of positive activity available to young people in the East Riding.