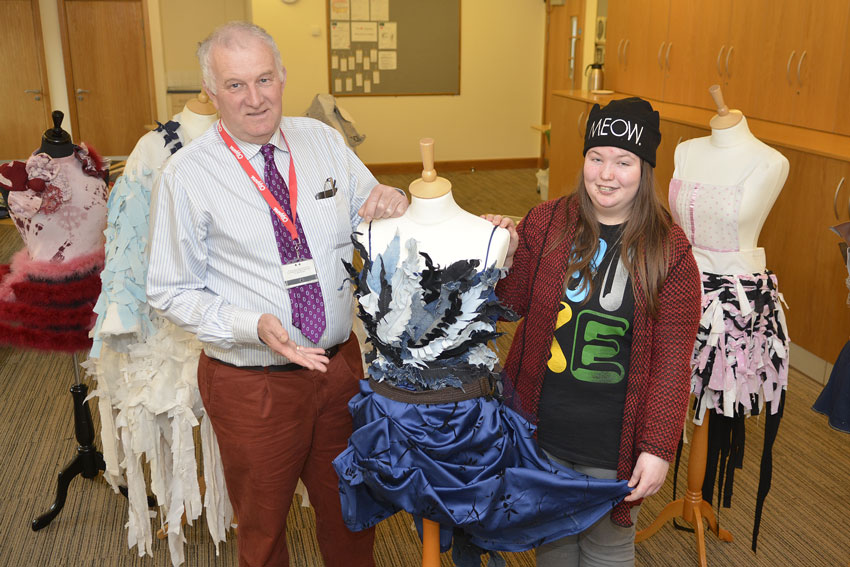 Dresses made from old duvets, sheets and pillowcases were just some of the creations on display made by students in a recycled fashion competition.
Budding fashion designers from East Riding College and Driffield School took part in the annual Lets Waste Less Textiles fashion competition, which was organised by officers from East Riding of Yorkshire Council's waste and recycling team.
This year, students were challenged to come up with creations that would breathe new life into old bedding which may have been destined for landfill as around 6.5 per cent of all waste put into green bins is clothing or other fabric items.
The overall winner was Driffield School student Mollie Smith who created a stunning dress which included a number of different textured fabrics.
The winner in the Year 12 and 13 category was Hayley Campbell and the runner up was Elland Hill, both who attend East Riding College.
The winner in the Year 10 and 11 category was Holly Oliver-Newman and the runner up was Ella Myers, both from Driffield School.
In the Year 8 and 9 category, Driffield School students Alice Wakely was named winner with Erin Thompson named the runner up.
The entries were judged by Tracey Cassidy, a lecturer at the University of Huddersfield and a trained fashion designer, and Denise Davies, who has taught textiles for more than 20 years and is currently the chief examiner for AQA GCSE textile technology and principal moderator for A Level Product Design: Textiles.
The winners and runners up all won high street shopping vouchers.
Councillor Symon Fraser, portfolio holder for asset management, housing and environment at East Riding of Yorkshire Council, said:

"It never ceases to amaze me what creations the students come up with year on year and the quality of entries just gets better.
"We are finding a lot of textiles end up in green bins and we are trying to encourage residents to recycle their old textiles and clothing and take them to any of the clothing banks that are located across the East Riding."