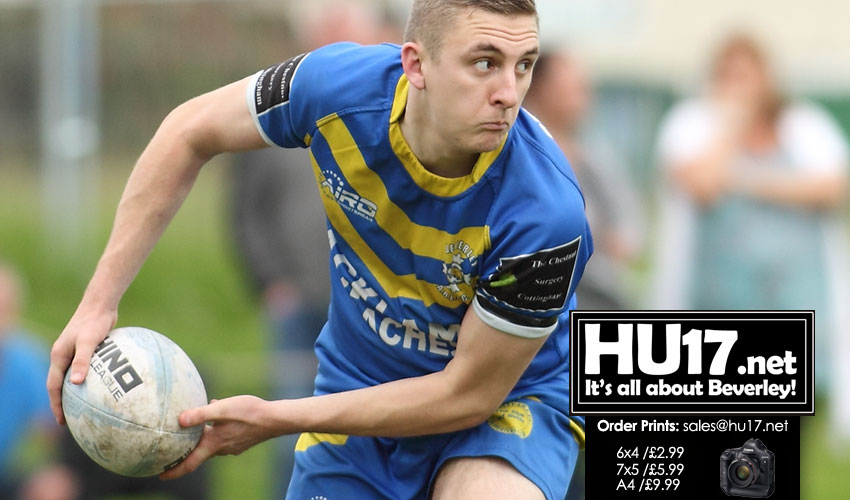 Beverley ARLC will get their competitive season under way on Saturday as they host Skirlaugh "A" at the Beverley Leisure Centre.
Following tough pre-season the Blue and Golds will go into their 40/20 cup game as favourites against the side who play in the league below.
Speaking ahead of the match, co-captain Lewis Poskitt said;
"We've never faced this side before, they play in the league below us but we know they are a strong side who will be looking for an early season scalp."
"Skirlaugh will mainly be young lads with a few fringe first team players who will be wanting to prove a point so they'll be dangerous. We've got to start strong and complete our sets then we won't go far wrong."
Last season the Blue and Golds enjoyed a good run in the competition, something Poskitt is hoping the team can repeat, he said;
"With it being our first game of in 40/20 group stage it's vital that we get off to a winning start; we reached the final last year and it was massive for the club."
"As a squad we are confident bunch and there is no question that the club is heading in the right direction, but it's important we back that up with performances and looking at getting some silverware on the table."
Beverley go into the match missing a number of players who are away.
Steve Connolly will also be sidelined as he is still suspended while Bobby Howdle and Ryan Watkins will also miss the clash due military service.
Pre-season has seen the Blue and Golds take on sides that play at a much high standard and while they have not won performances on the pitch have been very positive.
Lee Stevens, one of the clubs most respected players has already said he feels the side have what it takes to win the title in want will be a special player for the big man who marks a decade of playing for them.
Kick off for the match between Beverley ARLC and Skirlaugh 'A' is 2.30PM and can be watched from the sideline or the comfort of The Potting Shed.