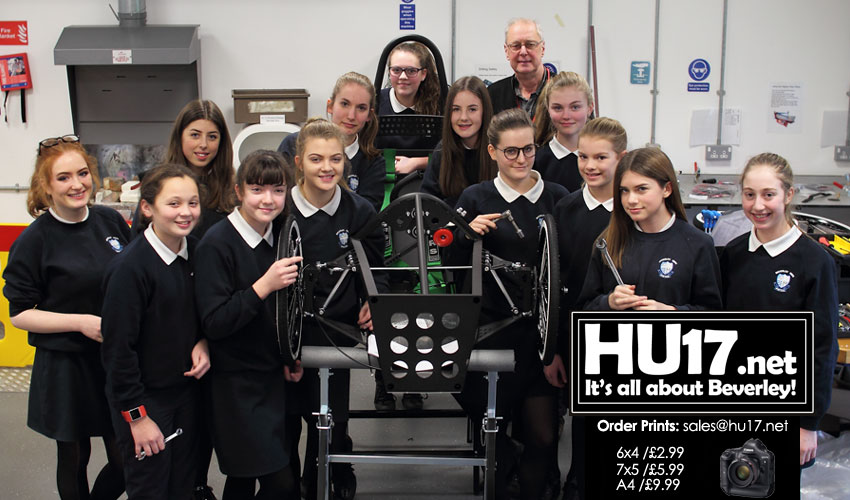 Beverley High School students are learning a range of skills as they build a battery powered car that will feature in a special race.
With the help of a mentor from the motoring industry students at the school are participating in a national incentive called the GreenPower Challenge.
Split into three teams, the students, who have named their team 'Beverley High Jets have to build a kit car and also come up with team branding and source sponsorship for their project.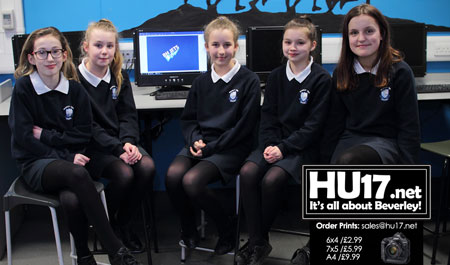 Millie Brewer who is part of the Beverley High Jets Public Relations Team explained more about the project, she said;
"As part of the challenge we have three teams working on the project, The PR Team, The Build Team and the Body Team."
"The build team are responsible for constructing the complex kit. At the moment two wheels are on and we are looking forward to testing round the school site quite soon."
"Those with The body team have been on a fact finding mission to East Riding college to pick the brains of lecturer Glen Jensen who has made two cars. They will using Solid Edge software to design panels from PVC, printed with the team logo and sponsors details."
"The PR section which I am part have the job of making sure all of the advertising represent our car as much as possible."
"The aim of the challenge is to complete a race circuit and do as many laps as possible on one set of batteries. So the goal is not speed but longevity."
As a project students are learning about engineering, research and development and also how to market their ideas in the commercial world.
Support for the project has come from Rod Bentley who served apprenticeship in the motor industry back in the 60s with car manufacturer Rover.
Mr. Bentley says that the transformation in the students has been immense and he is delighted to be involved with the project.
When complete the car, which has a top speed of 30MPH will be tested and the search for the driver will begin. Their first race will take place in Hull where they will go head to head with 44 other schools with the winners progressing to the next stage.
Commenting on the support they have received, Ms. Brewer said;
"We will need to after the car is complete train our pit crew to be able to perform quick changes."
"We are all really grateful to have the help and support of our volunteer engineer Mr. Bentley and for the kind sponsorship from Neville Tuckers, without them we would not have had this great opportunity."