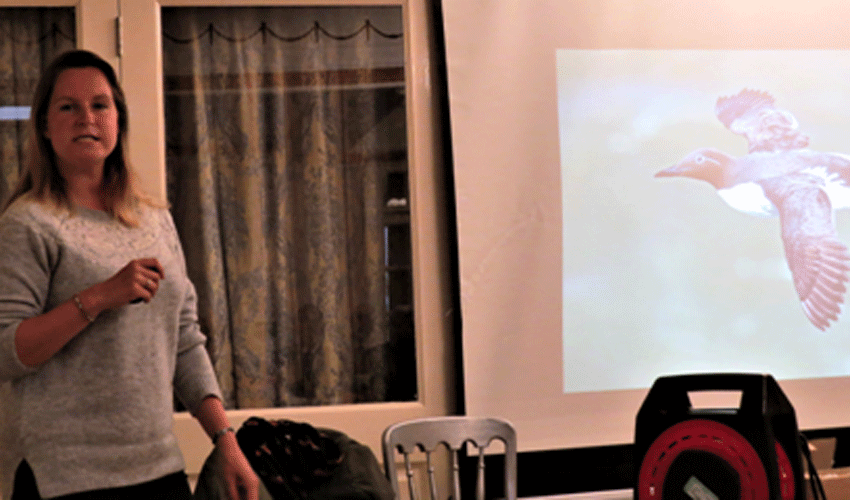 Beverley Westwood Probus Club monthly lunch saw members treated to a presentation by Sarah Aitken on the work of the Royal Society for the Protection of Birds.
Held at the Lairgate Hotel in Beverley, Sarah gave a fascinating and wide ranging talk about the various species of sea birds and other creatures which can be seen at RSPB Bempton Cliffs.
She illustrated her talk with some fine close up photographs and spoke about her work as Visitor Experience Manager, welcoming, guiding and teaching visitors, especially groups, to the reserve.
From the talk, members learned how the RSPB was particularly concerned to engender an interest in the natural world among children and young people but she also spoke to adult groups.
She listed the ways in which members of the public could become involved, perhaps as volunteers at Bempton or in surveys such as the forthcoming back garden wild bird count.
The next event will be a Coffee Morning for members, their ladies and guests to be held at Tickton Grange Hotel on Wednesday 25 January.
Beverley Westwood Probus Club will hold their next lunch at the Tickton Grange Hotel on Wednesday 1 February. The guest speaker will be Captain Dennis Robinson and his subject, "The History of Hull Trinity House".
Membership of Beverley Westwood Probus Club is open to retired or semi-retired business or professional men.
Anyone Interested in joining should contact the Secretary, on 01482 869 209 or 01482 863 033.