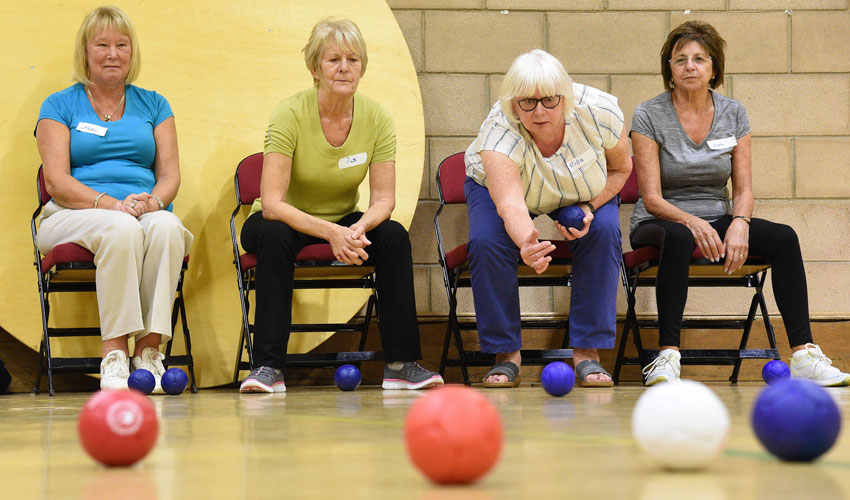 Winter can be a challenging time for many, with the shorter days and poor weather especially impacting on those who are older, less mobile and more isolated.
But did you know that the East Riding of Yorkshire Council has a range of information and support available to help the more vulnerable residents stay safe, warm, healthy and socially engaged throughout the winter months?
'Make Time for Winter' is an information booklet produced by the council containing useful information, tips and advice on how people can stay healthy and safe this winter.
For example, residents are advised to make a winter plan in advance of any bad weather, make contact with their close neighbours and perhaps exchanging telephone numbers with them in case they need help in an emergency.
Neighbours may also be able to help with your shopping, if you are worried about getting out and about when it is icy, or just if you need a friendly voice when it is cold and miserable outside.
Councillor Richard Harrap, council portfolio holder for adult and carer services, said:
"This is the time of year when being neighbourly can make all the difference to someone who otherwise may be struggling with the challenges that winter can bring.
"Keep an eye on your friends, family and neighbours and help them out where possible. The council is a great source of information and support at this time of year so you should not hesitate to get in touch to find out more."
'Make Time for Winter' also contains information about maintenance checks on your home, what to do with your utilities in an emergency, and how to get out and about in wintry weather.
Copies of the booklet have been distributed to a range of venues, including GP surgeries, pharmacies, town and parish councils, and the East Riding Carers Support Service.
There are also a wide range of groups and activities happening in the East Riding all year round, whatever the weather, to help combat the social isolation that some may feel at this time of year.
The council offers a range of sports and activity sessions, including the Let's Get Moving Programme, a mobile sports programme funded by adult services which hundreds of people have so far benefitted from.
It aims to promote independence, increase activity levels and reduce isolation among the over 50s, and adults with a disability, by offering fun and informal activity sessions, such as gentle seated exercise, soft bowls, New Age Kurling and walking netball.
Of the 1,098 people who took part in the programme last year, 87% said their physical activity, levels had increased, while 88% reported feeling less isolated and had made new friends.
Activity sessions are taking place in village halls, community centres and leisure centres near you throughout the year, including:
• Seated aerobics, Thursdays, 1.45-2.45pm at The Wesley Centre, Market Weighton.
• Seated aerobics and mixed games, Wednesdays 10-11.30am, at Tickton Village Hall.
• Seated aerobics and mixed games, Mondays 9.30-10.30am, at Bainton Village Hall.
• Mixed activities including Kurling, table tennis and bowls, Fridays 10-11.30am, at Hutton Cranswick Sport and Recreation Ground.
• Seated aerobics and mixed games, Thursdays 1.30-3pm, at Middleton-on-the-Wolds Village Hall.
• Seated aerobics and mixed games, Fridays 2-3.30pm, at North Frodingham Village Hall.
• Light exercises including soft bowls and ping-pong, Thursdays 9.30-10.30am and 10.45-11.45am, at The Courtyard, Goole.
• New Age Kurling and soft bowls session, Wednesdays 9.30-11am, at Hook Village Hall.
• Seated aerobics and mixed games, Thursdays 2.30-4pm at the Jack Gledhill Centre, Withernsea.
• Seated aerobics and mixed games, Tuesdays 9.30-10.30am, at Paull Village Hall.