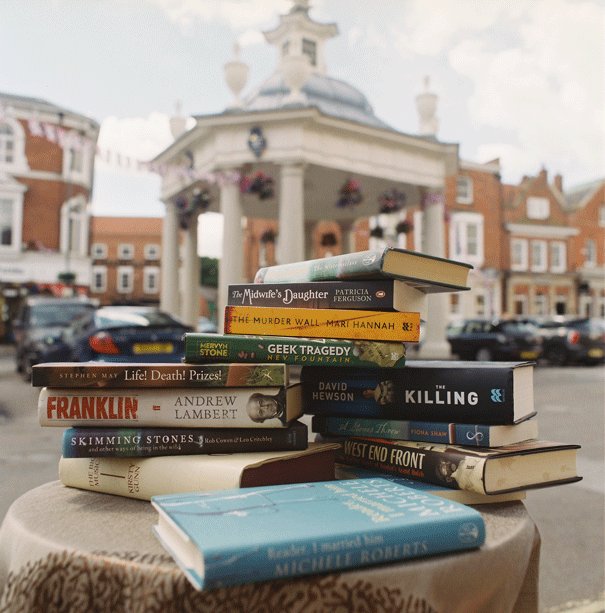 To compliment the outstanding 2016 programme of author events, Lit Up is running creative writing courses with some of the best authors, poets and practitioners in the region.
An ever-popular strand of Beverley Literature Festival and Bridlington Poetry Festival, places on these courses are going quickly.
"Our creative writing workshops are always very popular and often sell out quickly", says festival director, Dorcas Taylor. "This is because we have many keen and dedicated writers in the East Riding and also because people recognise our workshops are of a very high standard. We always seek out the very best writers in their fields to lead workshops at the Festival."
There is a well-known maxim – 'there is a book inside us all.' This year's festival sees Ian Clayton – journalist and novelist of over 40 books in his 20-year career – helping participants to find the writer within. Join Ian at the Treasure House on Friday 7 October to make the first steps towards a fascinating journey.
Saturday 8 October welcomes the return of two of Yorkshire's finest romantic comedy writers, Rhoda Baxter and Jane Lovering. They'll be leading a lively workshop about the art of writing in the chick lit genre – expect lots of laughs (and innuendos!) along the way.
New to the Festival this year is Jonathan Korejko and his Introduction to Papermaking on Saturday 15 October. This beautiful craft-based workshop is all about enabling participants to develop skills that will open up a whole new creative world, including how to breathe new life into recycled materials – ideal for anyone wanting fresh ideas for Christmas presents!
Saturday also brings popular crime writers David Mark – known for his DS Hector McAvoy series of crime fiction books – and Nick Quantrill – named 'Hull's answer to Ian Rankin' by the Hull Daily Mail, no less – to Beverley, joining forces to introduce the thrills and spills of writing crime fiction. Expect procedural chat, plot unravelling and plenty of pointers for budding – and more established – crime writers.
'It's great to be in Beverley for the Festival this year,' says Nick. 'We're really looking forward to meeting other crime writers and investigating the ins and outs of what makes a gripping novel'.
Malika Booker will be leading a poetry masterclass on Sunday 16 October. Writer, spoken word artist and legend in her field, Malika is an experienced creative writing course leader who has taught all over the world. Her workshop will give you the confidence to take your poems to extraordinary new places through play, conversation a mix of inspirational exercises.
In the final workshop on Monday 17 October, Kate Evans adds a new dimension to the programme with Creative Writing – a way to wellbeing? Many people recognise that writing can be therapeutic, and some of the best writers in the world began writing as a way of understanding personal issues.
Kate will explore how creative writing helps us nourish ourselves and support wellbeing; particularly useful for health professionals and anyone interested in taking their creative writing in a new direction.
Tickets for all creative writing events are available from the Lit Up box office on 01482 392699. For information about the Festival and to buy tickets for events, visit www.litup.org. Find us on Twitter @bevlitfest and @bridpoetryfest for the latest updates.