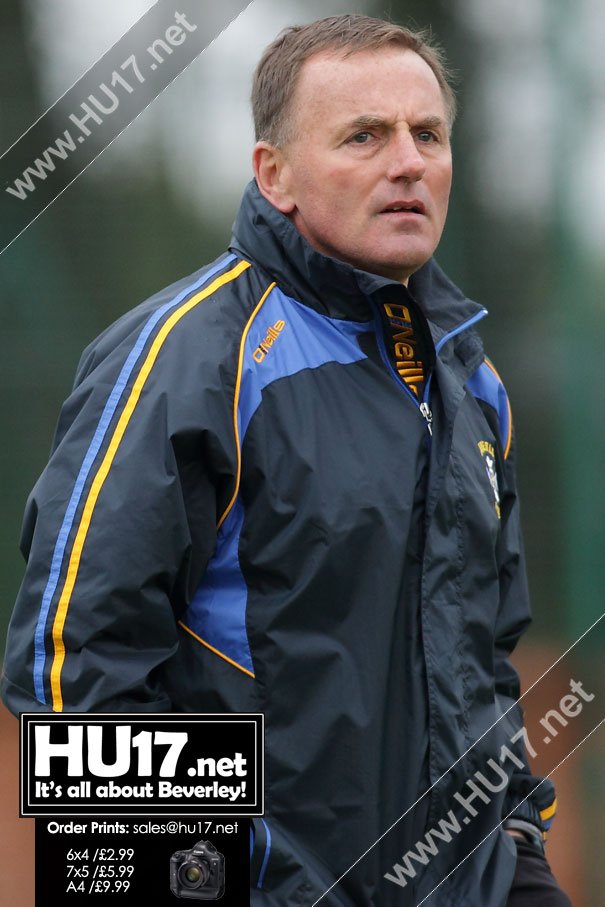 The blue and golds will return to action this Saturday with a derby clash against Hull Wyke.
Beverley are now down to their last four games of the regular season and sit in fourth place 7 points ahead of fifth-placed Illingworth, who have three games in hand.
A place in the top four play-offs would appear to be theirs to lose. Realistically, to climb any higher Beverley must win all of their remaining matches, including one very tough home game against unbeaten Sharlston Rovers who occupy the top spot.
Beverley defeated Hull Wyke 20-4 last May in the two sides previously clashed this season and were far from at their best that day. Hull Wyke, although second from bottom in the table have lost a number of games by close scores, so Beverley cannot afford an off-day.
Pat Howdle and Scott Taylor welcome back Lee Stevens, Tom Radley, James Sewell and Josh Pooley to the squad. They will have to make do without Lewis Poskitt, Tom Moor and Alex Calvert who have all had impressive seasons to date.
Kick-off is 2.30pm at William Gee School.