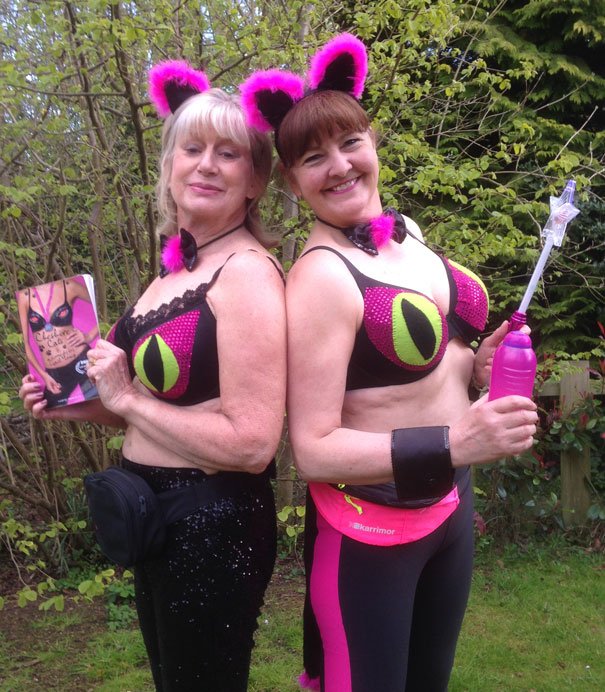 Walkington Pantomime Players are staging a production of 'Cheshire Cats' by Gail Young, a funny, and at times, touching play about a group of women who aim to speedwalk their way to fundraising success in the London Moonwalk.
Walk the Walk is a grant making charity that raises money for vital breast cancer causes. They have already invested millions of pounds into ground-breaking research projects as well as supporting those that have cancer now.
This years actual London Moonwalk takes place on 14th May and thousands of people will be taking part.
'Cheshire Cats' is a comic drama that pays tribute to charity walkers, race organisers and marshals everywhere. This engaging play about a group of women "walking the walk" to raise money for breast cancer charities is a lovely blend of funny moments and poignant reminders of the effect this disease can have on the lives of ordinary people.
It is fitting that the Walkington production runs from Tuesday 17th May – Saturday 21st May, 7.45pm in Walkington Village Hall.
'Grown women, aching feet and heaving bosoms ! Follow the Cheshire Cats as they attempt to walk 13 miles across the capital in record time in their decorated bras and posh new trainers ….. but the sixth member of their team doesn't seem to meet the physical criteria !'
Seating at the Walkington production is around tables so the audience is encouraged to bring along nibbles and drinks to really get into the spirit of the event.
Tickets are £7.50 and are available from Walkington Village Shop or call Nicola Henderson on 07739 179782 for more information