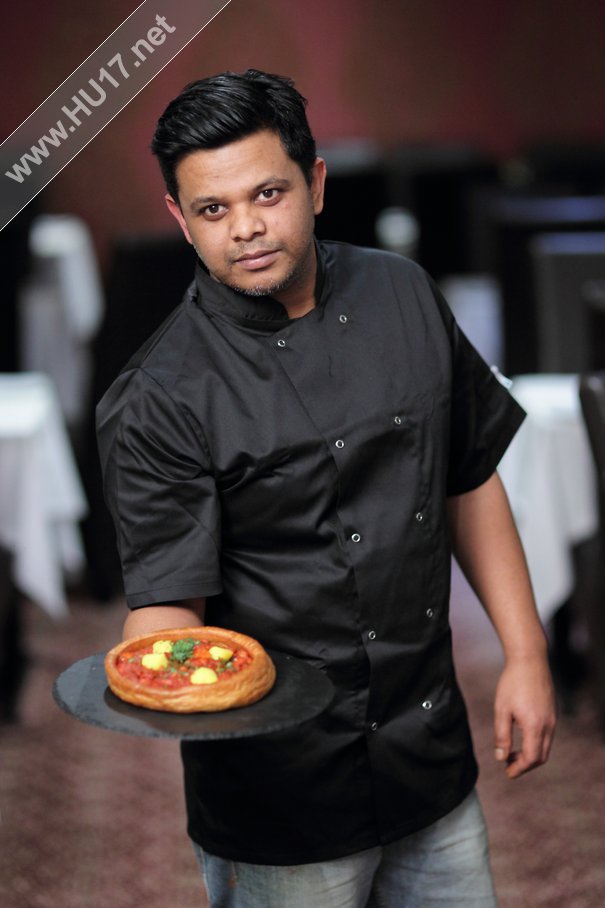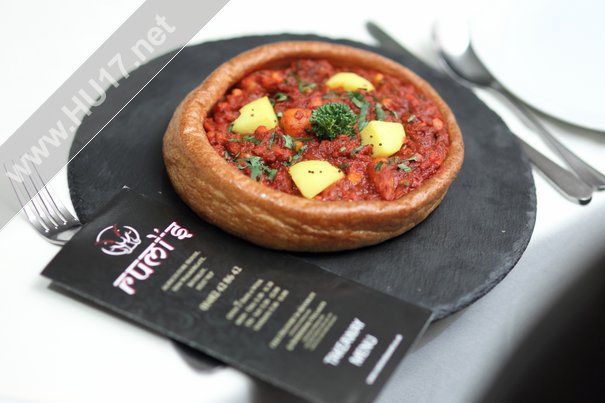 Rumi's Indian Restaurant in Beverley are doing their bit to join the rest of Yorkshire and celebrate Yorkshire Pudding Day.
Business owner Sham Alom has taken a giant Yorkshire Pudding and added his own twist filling it with one of his own special curries.
Keeping with a good old British Tradition, the Sunday Dinner, Mr. Alom has filled his puddings with a beef curry complete with vegetables.
Yorkshire Pudding Day takes place this Sunday, 7 February and is a national incentive to promote one of the most famous foods to come from the county.
Rumi's Indian Restaurant who have been trading in Beverley for six months are keen to support the day, Mr. Alom said;
"Anyone who comes in on Sunday and would like to have a their meal served in giant Yorkshire Pudding can request one."
"While it is a bit of fun it is good that we can do something to get behind the day and blend authentic Indian cuisine with a popular local food."
Since opening  Rumi's Indian Restaurant have enjoyed a successful time, their efforts have not gone unnoticed, Mr. Alom added;
"We've been nominated for the Asian Curry Awards this year too so very hopeful, fingers crossed we pick an award up in our first year."
Set up to acknowledge the success of business owners within the curry industry it would be a remarkable achievement for Rumi's if they were to scoop an award.
Until then their attentions remain firmly on this Sunday and celebrating Yorkshire Pudding Day!