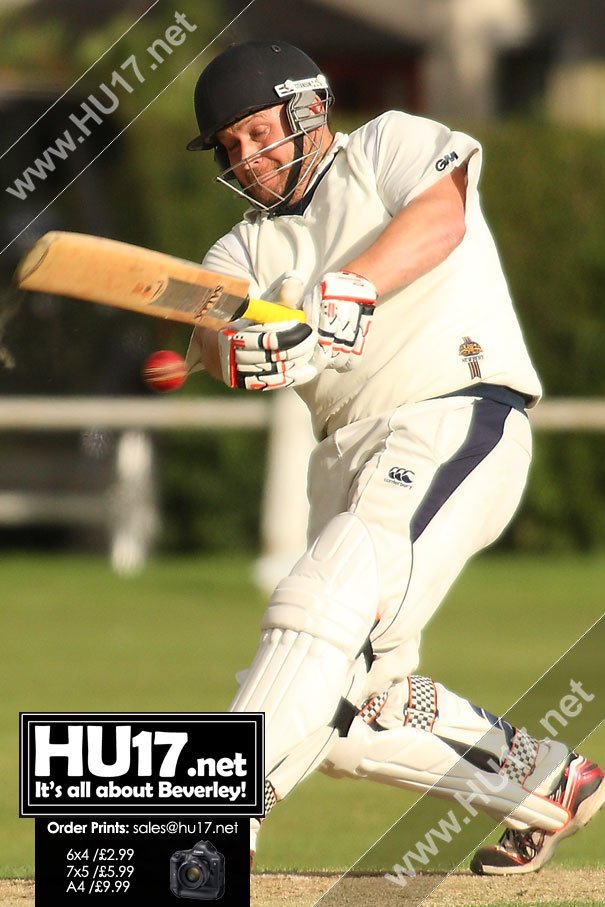 Beverley Town Cricket Club first team went into their final home game of the season looking to complete the double over Studley Royal following their win earlier in the season.
Studley batted first and were able to score at reasonable rate without much trouble building the basis of a big score.
A second wicket hundred run partnership saw them to reach 145-2 from 33 overs. The partnership was broken as Jamie Roe variation was smashed straight at the ever dependable Tony Spence.
The good foundation gave the incoming batsmen free reign to be positive and at 200-2 with 10 overs remaining, Beverley were staring down the barrel of another 300 run first innings total.
Keiron Thompson bowled well to dismiss the two batsmen in consecutive balls and restrict the visitors to 267-5 from their 50 overs. Thompson finished with 4 wickets as Town were left to rue some naive fielding but thankful for a good final 10 overs bowling.
Town started the run chase in positive mood. Olly Grantham and Jon Fisher put on 101 for the opening partnership in 20 overs before Grantham was dismissed for 49.
Anthony Spence and Jonathan Fisher then shard a 95 run third wicket partnership keeping the run chase at a manageable run rate before Spence was dismissed for 40.
Andy Burton 22 scored quickly while batting with the skipper who held the innings together to make 120, the teams individual highest score of the season. He was finally dismissed with 12 runs required after a running mix up. This led to a nervy final few overs with 8 runs required of the final over.
Jamie Roe didn't mess about as he clipped a four and finished the game with a six to win the game with 3 balls remaining.
Town now travel to Scarborough and Woodhouse Grange in the final two games of the season in what are likely to be difficult games with both teams high in the league table.