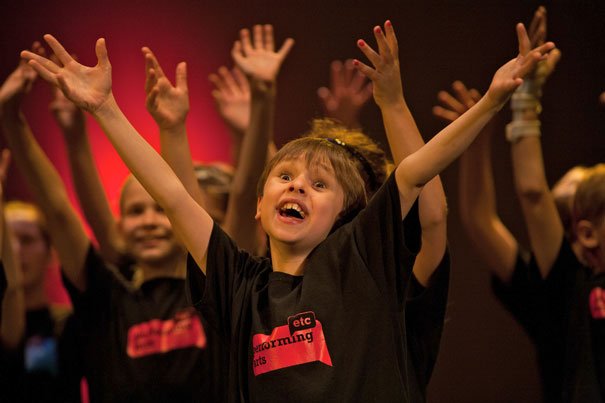 Performing arts etc are returning to Beverley with their popular Summer School etc, giving young people aged from 8-16, the opportunity to develop their acting, dancing and singing skills over five glorious days with some of the best theatre practitioners in the region.
The weeklong school will be taking pace at The Hexagon Music Centre in Beverley from the 27-31 August, in partnership with the East Riding Schools Music Service. Last years project was hugely successful, resulting in an excellent performance of Bugsy Malone.
To take part participants don't need any experience, but they do need to be enthusiastic, willing to work hard and have lots of fun. Through the week long workshop, attendees will also have the opportunity to develop their self-confidence, teamwork skills and most importantly make new friends and have fun.
This year, the future star makers will be focusing on staging an abridged version of Annie – the favourite musical of generations of fans, which was a box office smash again this year.
The workshop will be run by professional theatre director Birgitta Kenyon, musical director Sam Dunkley and choreographer Toni Amanda Killingbeck .
Sam Dunkley, who also runs Performing Arts etc, said about the workshops, "This is a fantastic opportunity for young people to spend a week working with a team of experienced practitioners to explore their own creativity in a supportive, friendly environment, as well as a chance to make new friends. The outcome is always fantastic, and often takes the performers by surprise as much as it impresses the audience of supportive families and friends."
Later this summer Performing Arts etc will be returning to Hull New Theatre for two projects, one of which is already sold out, and will work in York for the first time.
Workshops will run throughout the day with breaks in the morning and in the afternoon as well as for lunch. The course practitioners will be supported throughout the week by a team of chaperones.
Performing Arts etc work to build creativity and confidence. Their team of experienced practitioners and team of chaperones enable the participants in the company's projects to achieve more than they imagine, whilst having a lot of fun!
The week-long Summer School etc projects cost £110 per child and there are limited places left in Beverley.
For further information on both courses please contact Sam Dunkley, Performing Arts etc 07977 982 986 or book online at www.performingartsetc.co.uk . For a registration form email /info@performingartsetc.co.uk