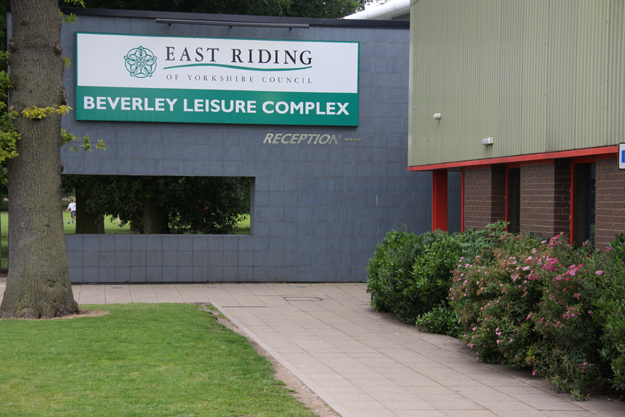 The countdown is on to a fund-raising Zumbathon which takes place at East Riding Leisure Beverley during Dementia Awareness Week.
Everyone is invited to take part in the event on the afternoon of Saturday 23 May to help raise awareness of dementia, which affects around 5,000 people in the East Riding, while raising vital funds for the Alzheimer's Society.
Before the start of the Zumbathon a Dementia Friends information session will be held at the leisure centre, on Flemingate from 1pm to 2pm at which the public can find out more about the condition and how they can become a Dementia Friend.
The Zumbathon will follow on from 2pm to 4pm, with participants invited to take part in just one half hour session of Zumba, or the full session.
Anyone attending on the day can either go along for just the Dementia Friends session or the Zumbathon, or both.
Funds raised through sponsorship will go towards helping the Alzheimer's Society continue working to improve the quality of life of people affected by dementia across the UK.
The Zumbathon is being organised by The Old School House, in Beverley, an East Riding of Yorkshire Council residential care home which cares for people who are in the advanced stages of dementia.
Emma Smith, manager of The Old School House, said:
"The excitement around the Zumbathon is really starting to build. We've had lots of interest from people of all ages who want to go along to the event to have fun while raising funds for such a worthwhile cause.
"We really want to try and make a real difference to not only those living with the condition but the people who care for them and we would encourage as many people as possible to get involved in what we hope will be a fun afternoon."
Margaret McHugh, Alzheimer's Society services manager, Hull and East Riding Service added:
"The Zumbathon is a fantastic opportunity for people to have a fun afternoon, raise funds and also find out more about dementia.
"The Dementia Friends session gives people the opportunity to gain an understanding of dementia and the small things they can do to make a difference to people living with dementia. We are looking forward to what promises to be a fantastic afternoon."
To book your place on the Zumbathon or for more details, including a sponsor form, call The Old School House on 01482 868118.
Further Dementia Friends sessions will be held throughout the week and for more details visit www.dementiafriends.org.uk to register your interest.