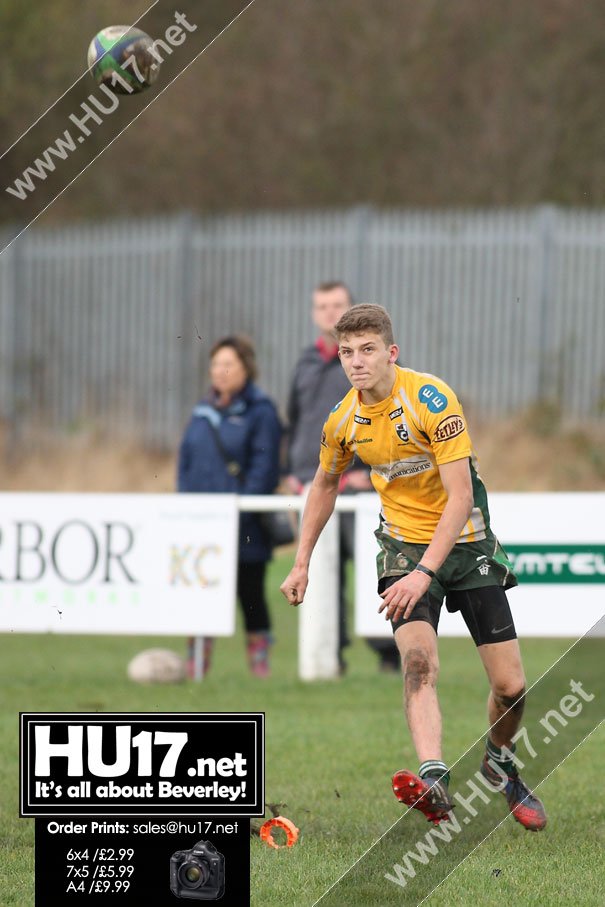 Beverley RUFC Colts ended a run of three consecutive defeats as they demolished Selby at Beaver Park by 22 points.
With a full-strength squad to select from manager Dave Price was delighted with the sides' performance and the result as the Colts came out on top.
Beverley and Selby were locked in a close battle during the early stages of the game, and it was the visitors who got the breakthrough on 20 minutes when they converted a penalty to score what would turn out to be their only points of the game.
As Beverley looked to get back into the game that lost their number 10 Joey Franklin, who was forced to sit out the game after picking up a head injury and was replaced by Jacob Holmes.
Beverley slowly got on top and when Holmes feed to Chris Chapman, and he raced away running half the length of the field to give the Colts the lead. The Colts soon extended their advantage when Harrison Mayou scored the second try of the afternoon.
In a second half that was heated at times, the Colts forwards finally stepped up their game applying some extra muscle to cause. Beverley tackled hard frustrating Selby, who were now struggling to cope with power of the Colts pegged back inside their own 22.
Again, the Colts unlocked Selby when a fine move by the backs was ended by returning winger Stephen Price, who touched down in the corner to make it 19-3.
Beverley kept on putting pressure on the Selby defence and managed to get a penalty. Holmes coolly stepped up to slot the angled kick over the posts making the score 22-3 to the Colts.
With a good lead Beverley and with the pressure off the Colts now started to play their best rugby of the season, and all the hard work was paying off.
Another Holmes penalty in front of the posts to make it 25-3 to Beverley and to rub salt into Selby's wounds and Mayou scored his second try, which was converted by Holmes as the match finished it 32-3.
Speaking after the match, Franklin said;
"This was great all round performance by the Colts, and it was well deserved win. There were strong individual performances by Alfie Hart Fisher who made good carries, Rob Parker, who made his debut and made a huge difference."
"Holmes did a great job filling in at 10 who pinned Selby in their halves with a skilful great kicking game."
Beverley will return to action in two weeks time when they face an away day at local rival Hull Ionians, a test Franklins says will be 'much tougher'.
Final Score: Beverley RUFC Colts 32 Selby RUFC 3