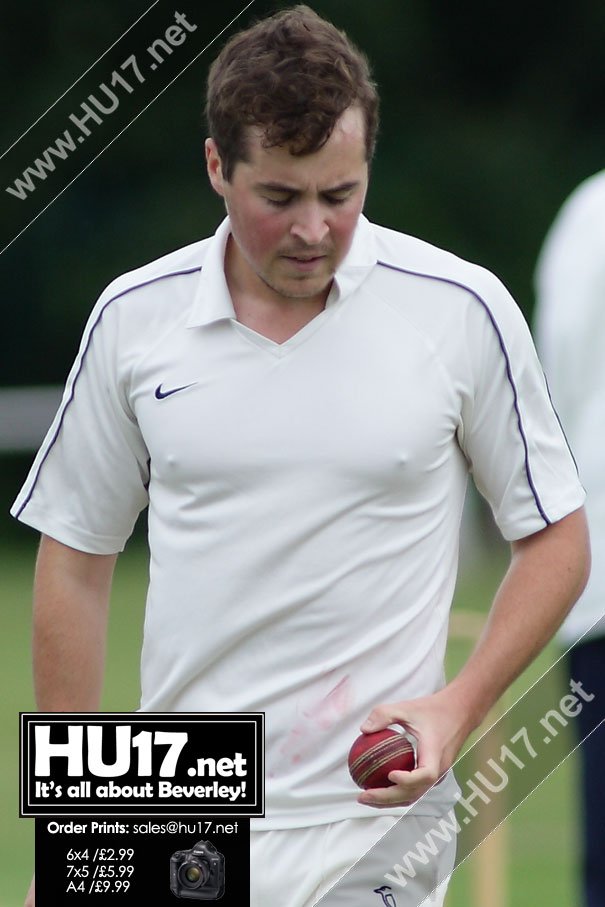 Beverley Town Cricket Club first team have moved into fourth spot of the York and District Senior Cricket League after beating York.
The Norwood Recreation Ground has not been a happy hunting ground in recent times so nothing less than a win would have done this weekend against York.
After winning the toss Beverley put the visitors into bat. York were bowled out for just 103 runs as Beverley skittle York inside 41 over's.
Matthew Mudd added another four wickets to his season's stats as he concluded his spell with figures of 4-16.
It took Beverley just 17 over's and three wickets to reach the required score with Anthony Spence ending the match with an unbeaten 52.
John Fisher commenting on the game said;
"This was a fantastic performance from the lads, although against an unusually weak York side we were far superior on the day, and it was great to see the team play with so much confidence"
"It was led by Matthew Mudd, who opened the bowling and produced without doubt his best spell of bowling of the season."
"He barely bowled a bad ball in 15 overs. It was also great to see Tommy Haytack back in the wickets who gave us two very accurate spells of bowling"
"Anthony Spence dominated the York attack and with support from Faisal Abid and Olly Grantham. We had the game won inside 20 overs so it's given us a massive confidence boost going forward to the bank holiday weekend with two away games."
More importantly for Beverley are the 30 points earned, next weekend they face Studley Royal a game Beverley really should be looking to win.
Final Score
Beverley Town beat York II by 7 wickets