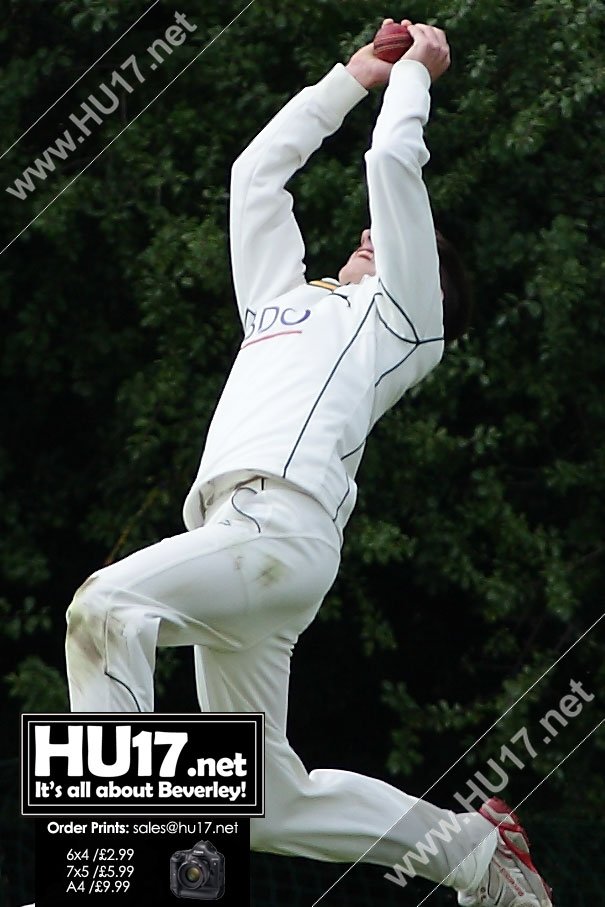 A stunning catch by Joey Franklin was just one of many highlights at the Norwood Recreation Ground in Beverley Town Cricket Club 4XI win over Fenner.
Opening bowlers Joey Franklin and Charles Fish bowled a fine tight opening spell which produced a early run out from a Fish direct hit.
As the bowlers continued to keep it tight Fenners struggled finding life hard in the middle.
Iain Sugdon qho finished the match with 3-31 capitalised as he struck twice that saw Franklin take a superb catch on the boundary, to leave Fenners at 45-3.
Sugdons ended his spell with a third wicket meaning that It was left to 14 year old 0wen Parnaby 1-18 and Neil Graham 3-21 to bowl the final vital overs.
Fenners ended their innings on 102-8. Beverley's
Skipper Richard Simpson said;
"Our fielding was excellent throughout, Rich Lightowler taking a fine catch in the deep and Rich Moon excellent behind the stumps."
"We started the the well with Will Fish and myself keen to get a quick start scoring 41 in the first 8 overs before Fish was run out."
Three further wickets fell as Fenners looked for the victory leaving the 4ths at 64-4 however Simpson continued to play attacking cricket and with the help of Moon the victory was sealed.
Simpson finished with an unbeaten 69 while Moon concluded his day on 11 not out as Beverley reached the required score in just 17 overs.
Final Score:
Beverley Town IV beat Fenner III by 6 wickets