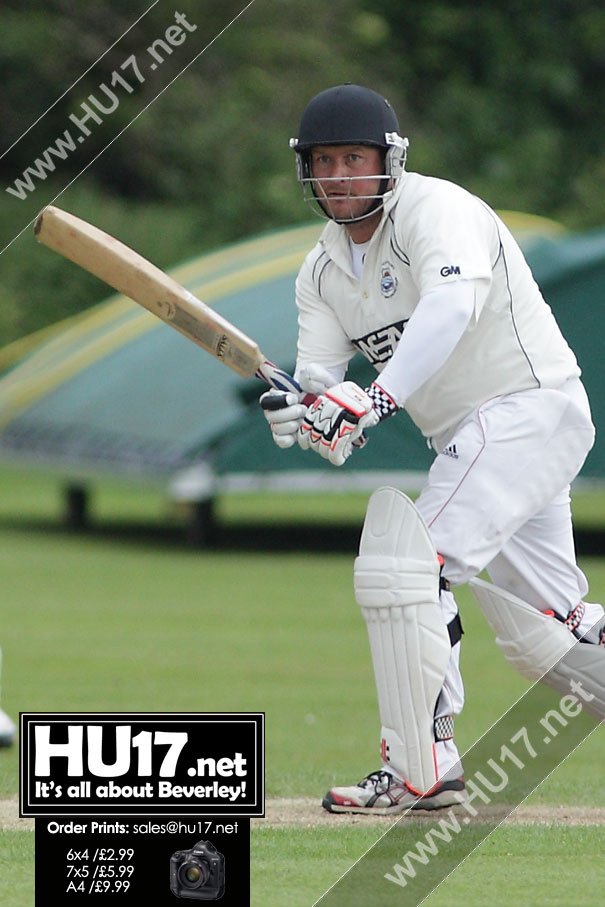 Jonathan Fisher has gone for experience team as Beverley Town Cricket Club face an away day to arch rivals Fenners in York & Senior Cricket League.
Beverley have slipped to fourth in the league after they were destroyed at the Norwood Recreation Ground last Saturday by title favourites Woodhouse Grange who romped to a nine wicket win.
Fisher however is hopeful his side can get back on track and has been given a boost by the return of some key players to the team, speaking ahead of the of game he told HU17.net;
"We have a big test on Saturday away to Fenners but the lads are confident and looking forward to the trip. This will be a big chance to get back to winning ways"
"I've selected a more experienced side this week with the return of Andy Burton and Anthony Spence, with games like these you really need players who have been in this situation before"
"We've been saying for a number of weeks now that soon enough the team will fire on all cylinders, whoever we play when we do it will really prove that we are a top 3 side in the premier division, I'm confident we'll be at our best on Saturday"
Beverley are 47 points off behind the leaders and a defeat on Saturday could see them slip further down the table.
Lack of runs by the batters had pilled the pressure onto the bowlers who so far thsi season have all been performing well.
Despite losing last weekend the skipper say the his team remain positive and thinks the wicket at Fenners will favour the Beverley bowling attack, he added;
" The pitch at Fenners is usually suited to bowlers so I'm confident that our attack led by Matthew Mudd and Alex Morrell will really click into gear, when it goes right it's the best bowling partnership in the league"
With many of the top sides playing one another this weekend a win on Saturday and maxium points would put Beverley right back up there in the mix at the top of the table.
Beverley Town Cricket Club 1st XI
Jonathan Fisher (capt), Anthony Spence, Olly Grantham, Faisal Abid, Iain Gillyon, Andrew Burton, Alan Acklam, Alex Morrell, Matthew Mudd, Jamie Roe, Kevin Thompson