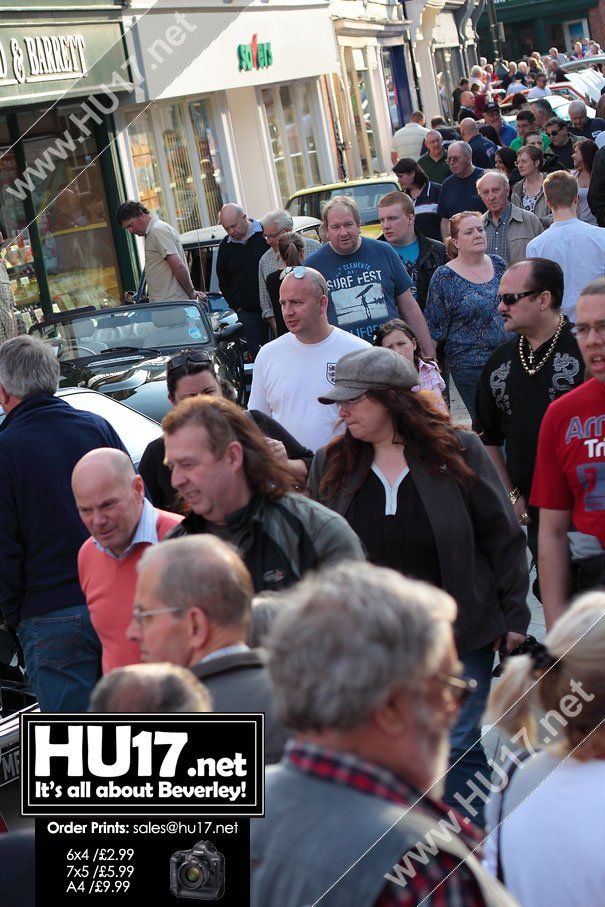 Organisers of the Beverley Classic Car Show say it is set to be the biggest one ever after setting a new record for the number of entries.
The Midsummer Motor Rally which takes place on Wednesday 18th June will feature hundreds of cars which will be displayed through the town, Alex Birtwistle from East Yorkshire Thoroughbred Car Club said;
"We are no longer able to take late entries to this event as we are now fully booked and will be filling both Saturday and Wednesday Market places with Classic Vehicles."
"Last year we had 220 entries this year that number has increased to 300."
This time last year the event was relocated due to the work happening as part of the Saturday Market maintenance scheme to the car park on School Lane which did not create the same type of atmosphere.
It's return to the town centre will be welcomed by local businesses and also visitors to show who get to explore their own motoring past as they browse the cars.
Taking place on Wednesday this free event officially opens at 6pm and runs into the evening and is perfect night out for all the family regardless of age.