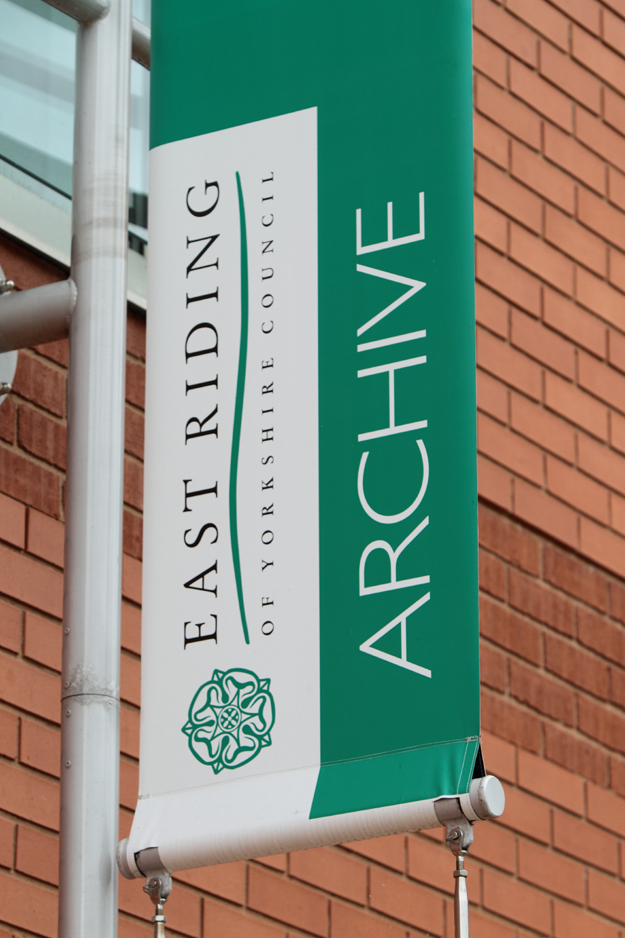 The work of tracing family trees in Yorkshire is about to get a lot easier. A partnership has been launched which means that Yorkshire's parish registers will be available on-line in the not too distant future. The registers held by the East Riding Archives and Local Studies Service, in the Treasure House, is part of this exciting new partnership.
Parish registers are an important source of information for family historians. They were introduced by Henry VIII and the earliest can date from as early as 1538. The vicar in every parish in the country had to keep a parish register. These documents contain all the vital information about the baptisms, marriages and burials.
A group of Yorkshire archives in the East Riding, North Yorkshire, York, Teeside, Sheffield and Doncaster have come together to make it easier for people to search their family tree. They have joined in a partnership with www.findmypast.co.uk, the on-line family history web site, to make digital copies of parish registers available over the internet.
As part of the agreement, visitors to the Treasure House and East Riding Libraries will be able to search and download all this family history information for free.   Family historians from all over the globe will be able to subscribe to www.findmypast.co.uk and look at the parish registers from the comfort of their own homes, whether they are living in Beverley or Bridlington, Australia or the USA.
Ian Mason, archives manager, said: "This partnership will transform how people look at the East Riding's parish registers in the future. You will be able to search name indexes and view and print pages from the registers.
"Tracing your family tree in Yorkshire can be very confusing because there are so many different local authority and religious boundaries. One of the things this partnership will do is make it simpler for people because they will be able to come to the Treasure House or their local library and see the registers from all of the archives in the partnership.
"There is still a lot of work to go. Microfilm of all the parish registers has to be converted into digital copies. Then all the register entries have to be indexed. It might take up to 18 months to two years to complete all this work. When it's all done there will be a Yorkshire page on the www.findmypast.co.uk website from which you will be able to search for the names of your ancestors."
Paul Nixon, content licensing manager at www.findmypast.co.uk, said: "The addition of these historic records from Yorkshire Digitisation Consortium to www.findmypast.co.uk will be keenly anticipated by family and local historians alike, and will undoubtedly reinforce the website's position as the place to go for UK parish records."
Councillor Richard Burton, cabinet portfolio holder for civic wellbeing and culture at East Riding of Yorkshire Council, said: "This is fantastic news for the residents of the East Riding. It shows how, by using technology, we can improve services for our users at no cost. This partnership with www.findmypast.co.uk and other Yorkshire archives is an exciting one and leads the way in showing how access to the vital information held in archives can be improved."