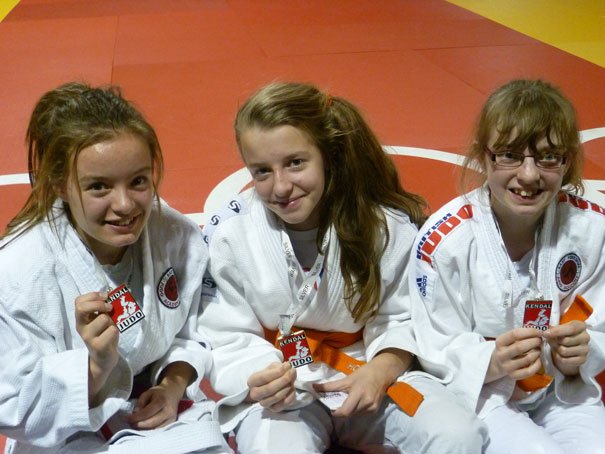 Hot on the heels after being crowned as the Yorkshire Team Champions, the East Yorkshire Judo Academy sent a selection of players to compete at Kendal in the Lake District.
Fighting on the actual judo mats used in the London 2012 Olympics, the team showed inspired form against strong contingents from the North West of England and Tyneside.
Many of the team were rewarded with medals for their efforts, including in the Under 16s Boys competition, which saw Cherry Burton's Ben Cook claim gold after dispatching a succession of opponents crashing to the mat with an exemplary technique.
The girl's category also brought rewards with the trio of Hull based Carla Nolan and Megan Dinsdale along with Beverley's Holly Bentham all fighting magnificently. Carla and Megan both showed great application and skill securing fine hold downs in several contests to clinch silver medals in their respective weights.
They were followed by Holly Bentham, who courageously fought on despite suffering a facial injury in her opening bout to produce a series of high power "ippon" throws to add a third silver to the collection.
The East Yorkshire Judo Academy has branches in Beverley, Hornsea and Hull, with the Beverley training sessions being held on a Saturday morning at Beverley Leisure Centre.