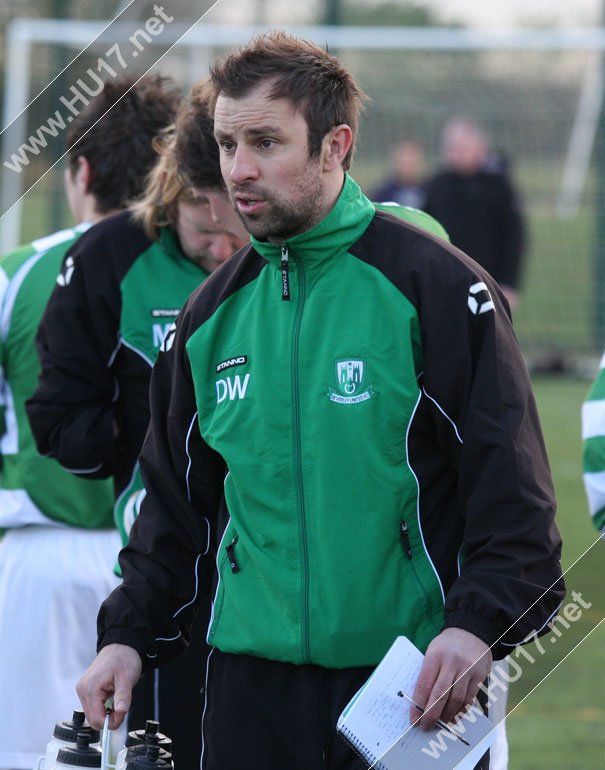 Local pride makes Saturday's clash between Hodgsons and Beverley Town almost impossible to predict, says one local footballing expert.
Former Beverley United manager Daniel Williams is well used to the passion displayed in derby matches, having been involved in so many during his tenure as manager of one of Beverley's most successful teams.
Like many, Williams is 24 days into his 'Movember' challenge, but is refusing to allow an itchy tash to impair his judgment.
Speaking exclusively to HU17.net, he outlined the difficulties faced by both teams.
He said: "Hodgsons will be excited about this fixture coming around this weekend after a very impressive 3-1 victory over Sculcoates last week.
"Last time Hodgsons' Danny Cartwright – one of their key playmakers if allowed time and space on the ball – was marshalled very well by Town skipper Jonny Ricardo who is a natural ball-winner.
"To win the game I think Hodgsons will have to look to play quite direct. Either that or try to exploit the wings through the likes of Edgar and possible debutant Dean Chilcott.
"Beverley Town's Matthew Dixon is a player I have worked with for a number of years and he is a very quick, explosive player just like Lionel Messi.
"He will be looking to exploit the Hodgsons FC offside trap and will certainly test their keeper.
"I think Adam Foster who, by his own standards, has been quieter on the goals front so far this season, will also be looking to get his name back in the headlines so will be looking to latch on to any passes coming his way and warm the hands of Town keeper early on.
"All-in-all it should be a cracking match and, once again, a reminder of the amount of quality footballers Beverley continues to produce.
"My prediction is for the game to finish 2-2."