Saturday sees the start of the new Humber Premier League season and this year promises to be a special one for Beverley two biggest football clubs.
The 2011-2012 season will see Beverley represented by not only Beverley Town FC but also Hodgsons FC with both clubs keen to end the season as the undisputed title of  Beverley's best team.
Town have had a troubled summer that has seen key players leave the club, Michael O'connell, John Kershaw and Sam Overton have all exited the club.
Despite this Town have had a good pre season and have filled the gaps left with younger players. The club has also made changes to the management team, Dave Walton now being supported by Rich Jagger and Ross Cording.
Everyone at Beverley Town FC knows there is more at stake this season with Hodgsons FC taking their place in the Humber Premier League.
Stu Akester, president of Beverley Town FC told HU17.net;
"Hodgsons have done a remarkable job in a short space of time."
"After starting out not so long ago as a local pub side, they have quickly worked their way through the leagues and they fully deserve to be where they are now."
"It is great for the Beverley that we now have two sides in the top division."
Indeed Hodgsons FC have come a long way, anyone looking for evidence of their ambition and progress needs to look no further then the signing of Sam Overton from Beverley Town.
Akester was 'bitterly' disappointed to lose central defender Overton but to lose him to their local rivals Hodgsons FC sent a clear message back to Norwood that the Tanners mean business.
Hodgsons FC have much to prove this season, last year they were beaten by Beverley Town in the cup 1 – 0. The match was a close affair though the Tanners looked off the pace something boss Lee Hastings has been working on in the summer.
Hodgsons have played some tough pre season games and there has been huge emphasis on increasing fitness within the squad.
New players have arrived though there are still big question marks still remain over their inability to find a regular goalkeeper for the past two seasons.
Hastings has signed a new keeper, Dom McMahon, though highly rated McMahon is yet to make an appearance as he continues to recover from injury. Hastings is confident he will be fit for Saturday's opener against champions Reckitts AFC
Hastings told HU17.net;
"I want to finish above Beverley Town, so do my players."
"Town have been too long the highest placed Beverley team……it's all about to change."
Humber Premier League Fixtures;
Hall Road Rangers Reserves Vs St. Andrews
Hedon Rangers Vs North Cave
Hodgsons FC Vs Reckitts AFC
Hornsea Town Vs Hessle Rangers
North Ferriby United Reserves Vs Beverley Town
Pocklington Town Vs Sculcoates
Westella & Willerby Reserves Vs Crown FC
Picture: Sam Overton who moved from Town to the Tanners over summer.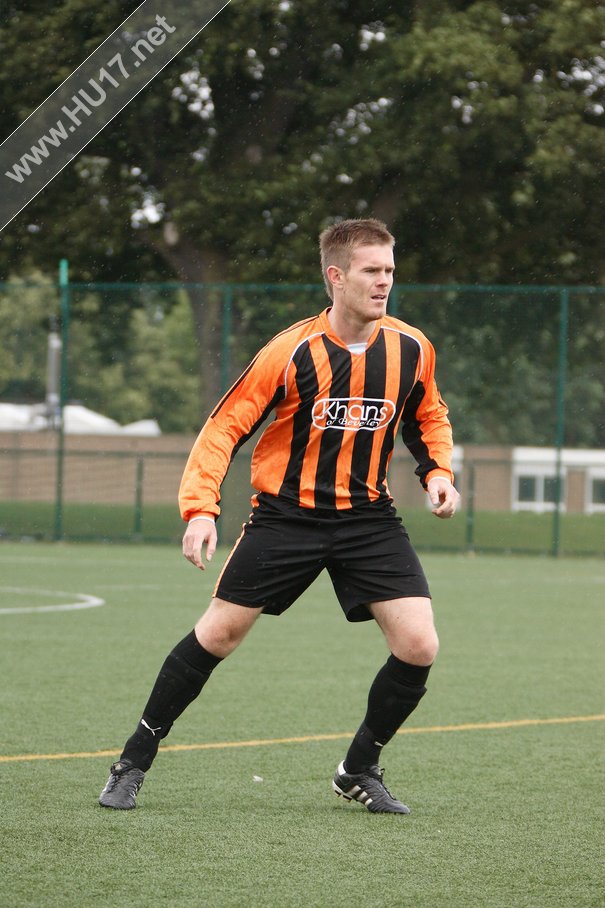 Picture: Ross Cording developing the youngsters at Town as they prepare to do battle in the Humber Prem