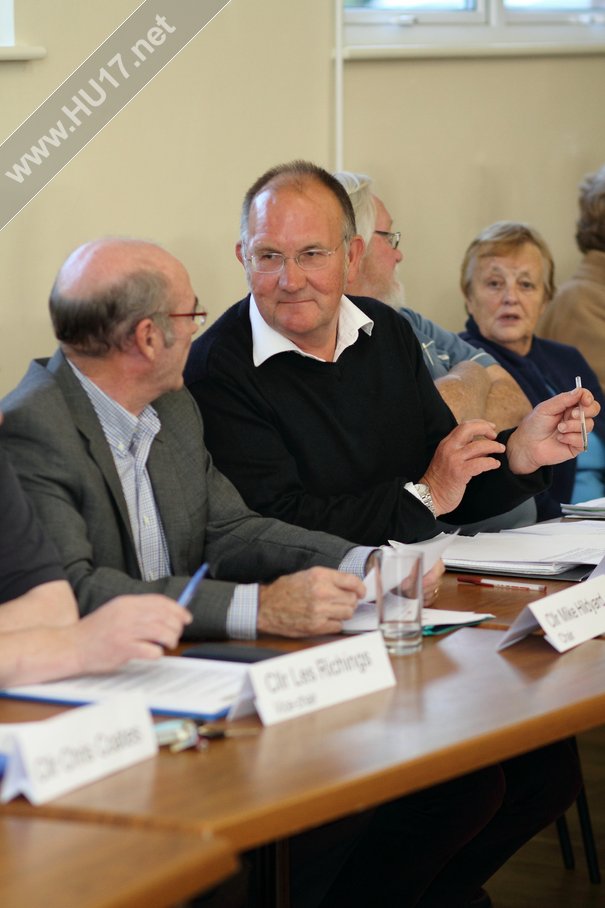 Around a 150 residents from the Parish of Molescroft attended a council meeting last night at the Molescroft Pavilion as to raise their concerns and voice the objections to two proposed developments in the north of Beverley.
Cllr Mike Hildyard did his best to answer the questions put to him by residents while also stressing that the council would not and could not make any decisions until a planning application was submitted by the developer Lindon Homes.
It is believed around a 164 house are being earmarked for the strip of land that runs between Molescroft Grange and Woodhall Way which has angered a section of the community.
Cllr Mike Hildyard also pointed out although there were lots of residents at the meeting voicing their concerns the council was responsible for 6000 people within Molescroft.
It is thought that an official planning application will be submitted by Lindon Homes in the coming weeks at which point Molescroft Parish Council would have more of an idea as to the plans of the developer.
Cllr Mike Hildyard also urged residents who were opposed to the development to prepare their augments well and to collect all the evidence needed to support their reasons.
David Tucker who is Chair of the North Beverley Action Group, whom are opposed to the new developments is putting in place a dedicated web site to help residents come together and fight the plans.
Also at the meeting were East Riding of Yorkshire Councillors Irene Charis and Elaine Aird who will ultimately be the people who represent the residents of Molescroft during what will no doubt be a colourful time.