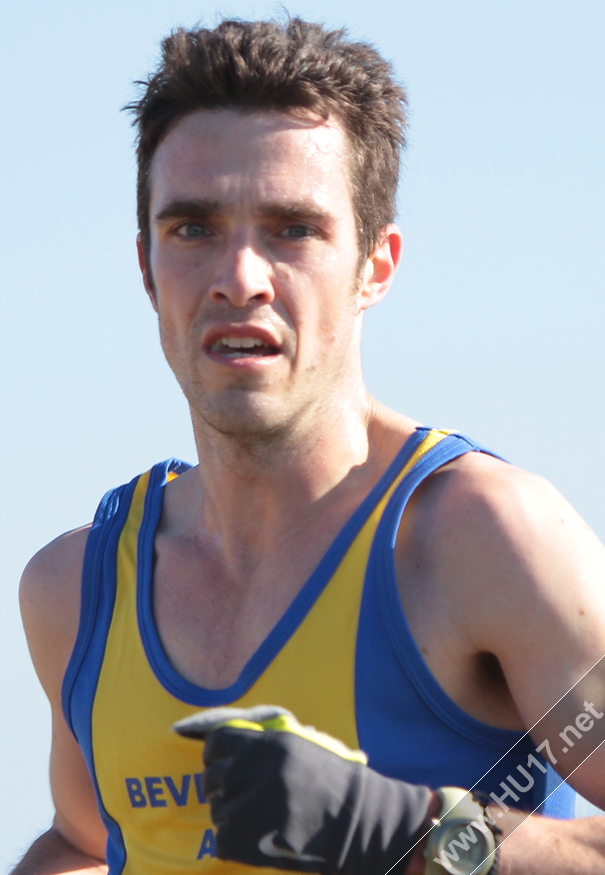 Beverley Athletic Club's James Pearson, Matt Chadwick and Andy Johnson are celebrating after winning silver medals in the team competition at the Northern 10 Mile Road Running Championships held in conjunction with the Thirsk 10 last Sunday.
Pearson led the team home in 55.34 and in eighth position overall against strong competition from club runners from all over the north.
He was followed by Matt Chadwick who was taking part in his first road race for Beverley after a very successful cross-country season.
Andy Johnson made up the team, taking advantage of the flat course to record a new personal best time for the distance.  It was the third time that he had run the Thirsk 10 and he was 5 minutes faster than 2009 and 15 minutes faster than 2008.
The first Beverley lady to finish was Sam Allen.  She continued a run of personal bests beating her previous record for 10 miles by 16 seconds.  She was also six minutes faster than the last time she ran at Thirsk in November 2009.
Pete Watkinson and Frank Harrison both finished in the top 10 in their respective veteran categories while Pete McNally, Helen Storr, Ivor Roberts and Jayne Dale all finished in the top twenty in their age groups.
The race was also a designated handicap race for Beverley Athletic Club and the handicap was won by Lucas Meagor who finished four minutes faster than his predicted time.
There were 740 finishers and the race was won by Andrew Pearson of Longwood Harriers AC in 50.10.  The first lady to finish was Sarah Jarvis of Bingley Harriers in 58.38.
Beverley Athletic Club finishing times:
James Pearson 55.34; Matt Chadwick 60.14; Andy Johnson 62.23; Lucas Meagor 69.01; Andy Tate 70.43; Pete Watkinson 72.06; Graeme Pittaway 73.28; Sam Allen 74.02; Helen Storr 77.32; Angela Collins 79.27; Amanda Ritchie 92.36; Steve Hadley 92.48; Jayne Dale 92.48; Pete McNally 95.06; Frank Harrison 101.25; Ivor Roberts 110.14; Sarah Tock 110.14.