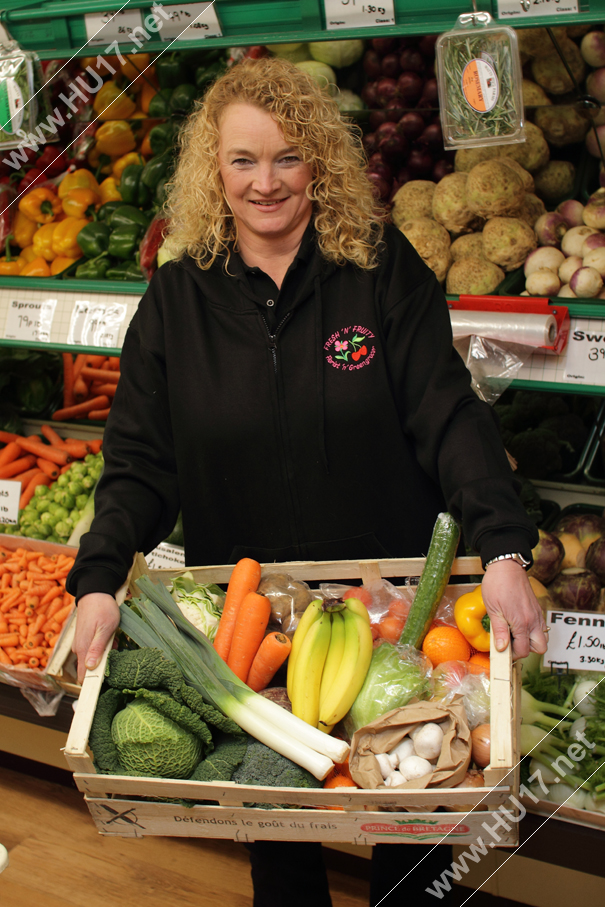 Shoppers in Beverley have another source for fresh, high-quality fruit and veg as Fresh 'n' Fruity opened its doors for the first time today.
The new Dyer Lane greengrocers brings more choice to the many shoppers who prefer to buy their goods locally sourced (where possible) and from local retailers, rather than supermarkets.
Owner Tracey Hartley admits it's been a long struggle trying to find the right location for the shop, which now brings the number of greengrocers in Beverley to two.
She told HU17.net: "We have a shop in Market Weighton and for close to three years we have been looking for the right location."
While the quality of the fruit and veg on sale at Fresh 'n' Fruity is undeniable, Tracey hopes her '£10 Box' offer – full of local produce – will encourage even more people to forego the supermarket for the independent retailers.
She continued: "The box has proved to be really popular in our other shop and we already get orders from residents in Beverley."
Tracey was keen to point out that the offer comes with free delivery, so customers will not need to carry their produce around while they shop.
HU17.net Picture Gallery: Click on the thumbnail picture below to enlarge the image to full size
HU17.net Picture Gallery: Click on the thumbnail picture below to enlarge the image to full size