Visitors to Beverley's second Armed Forces Day were richly entertained in Saturday Market.
There was a whole host of stalls and attractions for all the family throughout the day, with camouflage face painting especially popular for youngsters.
The main entertainment took place on and around the big stage erected in Saturday Market.
Music was provided by the Beverley Male Voice Choir and the Beverley Pipe Band, while the big crowd was kept entertained by a number of displays and performances from local cadets and serving men and women from the Defence School of Transport. The Log display was especially popular.
The finale combined music with a fly past by the local search and rescue helicopter, providing a fitting end to a great day.
It was also an especially proud day for Beverley's Army Cadets. They were presented with their own colours, thanks to the Beverley Masons, Brian Brooks and Paul Brusby were there for the presentation.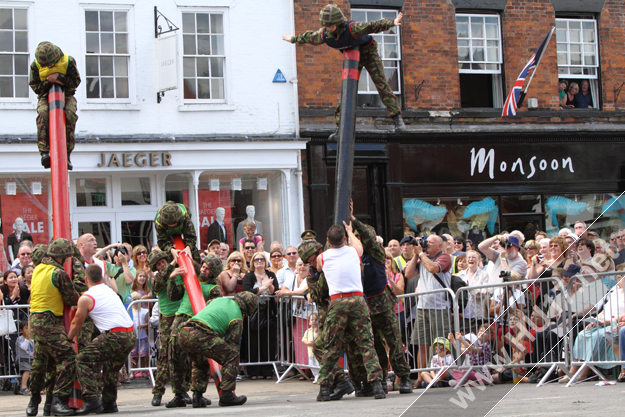 HU17.net Picture Gallery: Click on the thumbnail picture below to enlarge the image to full size
HU17.net Picture Gallery: Click on the thumbnail picture below to enlarge the image to full size