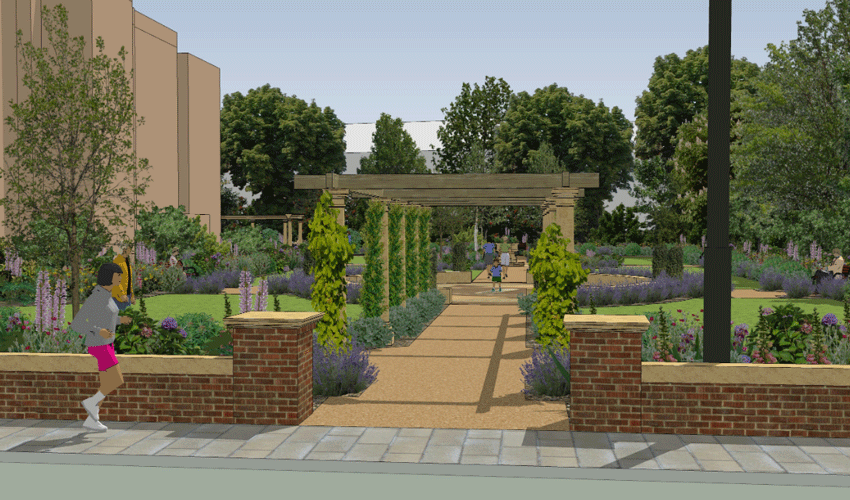 Work on the exciting transformation of the Treasure House in Champney Road in Beverley is expected to begin in September.
A new customer service centre and the enhanced library will be built as part of the £3.3 million project, and the council's registration services will be relocated to the building from Walkergate House.
Champney Gardens will also be landscaped, along with a new Changing Places facility.
It will be called the Champney Treasure House after John Champney, a Beverley benefactor and businessman. In 1929, he donated money for the Beverley Public Library and donated numerous paintings to the Art Gallery.
Councillor Anne Handley, leader of the council, said:
"The Champney Treasure House scheme is aimed at improving the library in Beverley and creating a new cultural hub for the town, whilst also rationalising our assets and getting better value for money for our residents. It will be largely funded by the sale of our buildings in Cross Street and Walkergate House.
"We will significantly improve Champney Gardens, and offer excellent facilities in a new location for customers and staff of our registration services. I look forward to seeing these wonderful new facilities at the completion of the project."
For up to a year, the Treasure House will be closed for construction. There will be a temporary relocation of the Beverley Library to County Hall, and a temporary relocation of the tourist information center to the Customer Service Center.
The East Riding Archives will be able to answer a wide variety of questions and provide copies of documents online. As part of the continued work of the Beverley Art Gallery during the closure period, regular updates will be made available, including online content, including behind-the-scenes projects and future displays and exhibitions.
Until the work is completed, the current register office at Walkergate House will continue to provide its services. It is recommended that anyone planning to have a register office wedding in Beverley in 2024 and beyond seek advice from the Registrar about the excellent facilities available in the Champney Treasure House.
As work begins on the landscaping scheme in the autumn, the gardens will be improved to make them a more attractive and welcoming place for visitors.
Having the town's register office in the new building will make the gardens an ideal location for wedding groups and photographs.
There will be many new seating areas, a sundial, and new pergolas – one for residents to walk through with climbing foliage overhead, and the others for seats.
Besides improving the environment, there is much new planting and bedding, a biodiverse lawn, areas designed to attract insects and wildlife, as well as an information board explaining the garden's history.