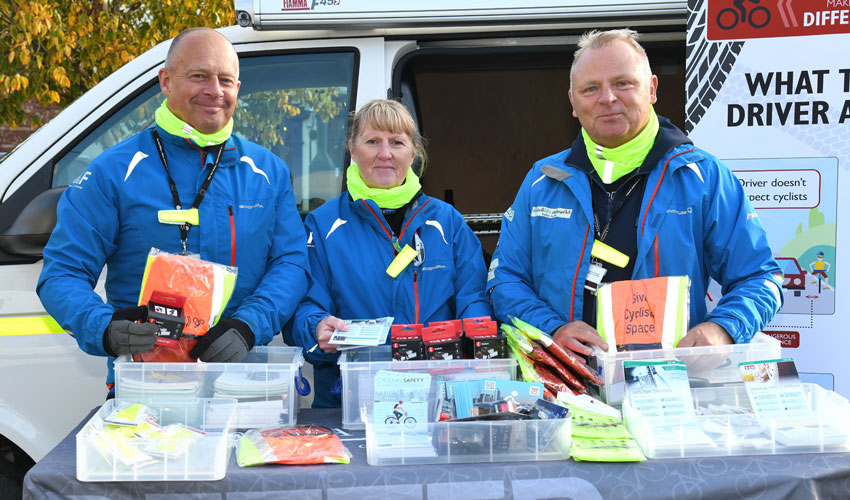 To mark National Road Safety Week 2022, the council's road safety team is visiting towns and schools across the East Riding.
During the national event, which runs from 14 to 20 November, the East Riding of Yorkshire Council will set up stalls in two local towns, offering advice and information to residents.
The team will be at Pocklington market on Tuesday 15 November and also at Beverley's Saturday Market on Wednesday 16 November.
In addition to providing advice on Highway Code updates, the team will also be available to provide road safety information to all road users.
A nursery will also be visited during this week for road safety activities, and bicycle lights will be handed out to children cycling to school across the East Riding.
In the coming weeks, the team will also give road safety presentations at some junior schools.
Cllr Chris Matthews, the council's portfolio holder for environment and climate change, said: "Our team wants to get the road safety message out there to people of all ages in order to keep all users safe on the East Riding's roads this winter.
"Please pay the team a visiting team if you can and see what advice they can offer."
Road safety charity Brake, which runs the national week, said: "The theme of Road Safety Week 2022 is Safe Roads For All, bringing together communities and professionals to shout out for everyone's right to make safe and healthy journeys on safe roads."
Residents can visit eastridingroadsafety.co.uk, which offers advice for drivers, parents, and schools, and how to stay safe as a pedestrian, cyclist, horse rider or motorcyclist.