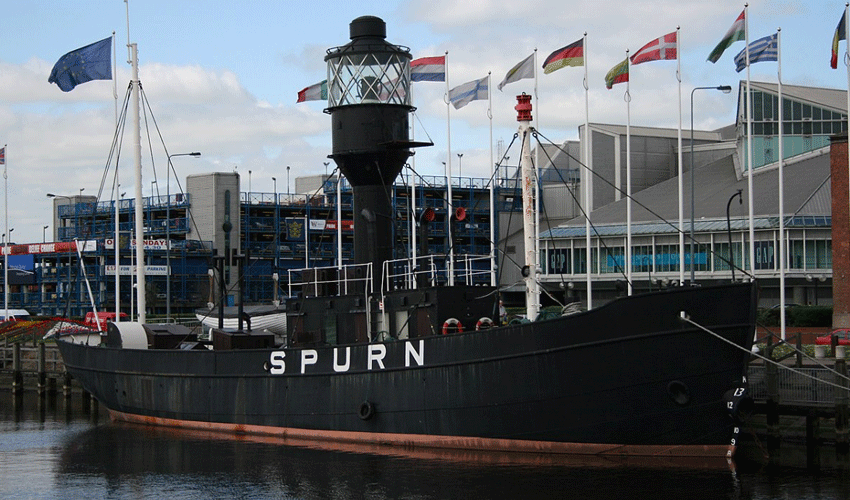 The Spurn Lightship will have a wet berth built at Hull Marina by a local company.
The Spencer Group, based in Hull, will construct a new permanent home for the city's cherished lightship at the northwest corner of Hull Marina, close to the Holiday Inn and Murdoch's Connection.
The installation of mooring points will commence in the coming weeks.
Councillor Mike Ross, Leader of Hull City Council, said: "The appointment of this contractor will enable a new berth to be created for the city lightship.
"Work will get underway shortly and once complete, the lightship will open for visitors again for everyone to enjoy and explore the vessel following its restoration."
The restoration of the lightship is in its last stages and will be completed within the next few months. As soon as the new dock is completed in spring 2023, the ship will move to a temporary position at Hull Marina.
Hull City Council received £1,044,725 from National Highways through its Designated Funds programme in order for these improvements to be made to the A63 at Castle Street. In addition to improving the environment and well-being, these funds are allocated to four funding streams focused on making the biggest impact and delivering lasting benefits.
During the summer of 2023, visitors are expected to be able to visit the Spurn Lightship.
As part of Hull Maritime, the Spurn Lightship is being restored. In addition to the Maritime Museum and Dock Office Chambers, the project involves transforming the North End Shipyard into a new visitor attraction that will become home to the Arctic Corsair and refurbishing the Hull Maritime Museum.