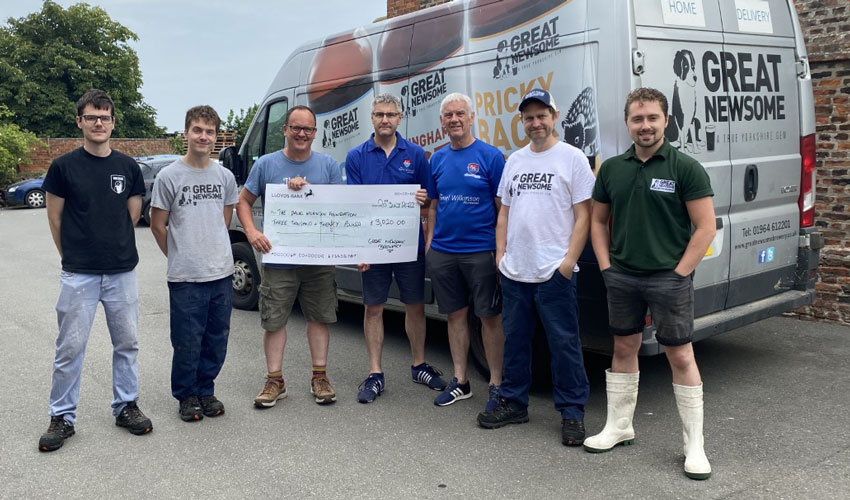 After a two-year long, COVID-induced hiatus, Great Newsome Brewery held its popular beer, food and music 'Festivale' on the 17th and 18th June.
Now in its 6th year, the event raised much-needed funds for the Yorkshire-based Daniel Wilkinson Foundation.
This charity is named after Daniel Wilkinson, who died on September 12, 2016, aged 24, while playing the game he loved due to an underlying heart condition called Arrhythmogenic Right Ventricular Cardiomyopathy (ARVC).
As many as twelve apparently healthy and fit young people (age 35 and under) in the UK die every week from cardiovascular diseases that were previously undiagnosed and were seemingly unrelated.
As part of the Daniel Wilkinson Foundation's mission, the foundation provides funding and training for heart screenings, defibrillators, and CPR/defibrillator training for grass-roots sporting teams.
Over 800 people attended the 2-day event as the Holderness countryside came alive with local bands, food trucks and craft beer.
The event raised a total of £3,020 and brought the charity's work to the forefront. Barry and Gill Wilkinson who created the foundation along with Daniel's cousin, Phil, collected the cheque last week from members of the Great Newsome Brewery team.
In total, Festivale has raised over £13,000 for local charities since it began and is set to return on the 16th & 17th June 2023.