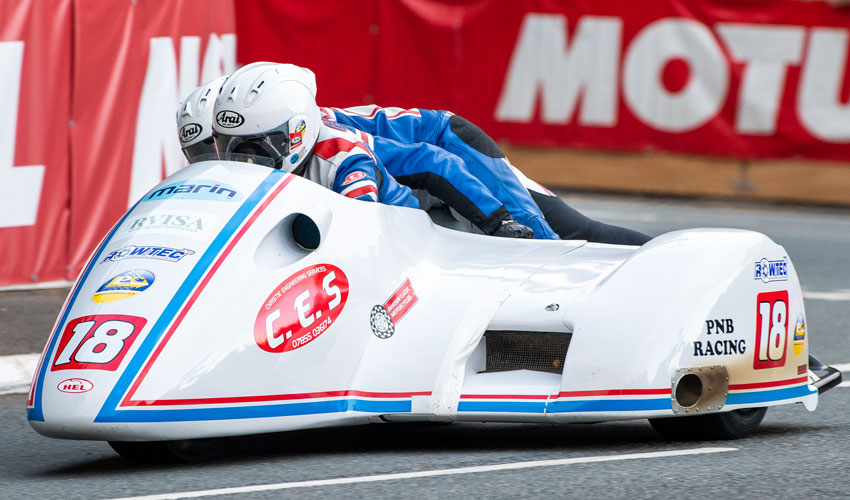 Beverley-based racers have enjoyed a successful time on the track following the return to the Isle of Man after a 2-year wait for the TT races.
Three Beverley-based sidecar racers would compete with Gary Gibson and Tom Christie riding the all-new Beverley-built CES F2 chassis and Daryl Gibson partnering 17 times TT winner Dave Molyneux onboard the DMR KTM.
The event took place over 2 weeks with a week of practice followed by the 2 races.
After limited track time throughout practice week, sidecar racers Gary Gibson and Tom Christie finished an impressive 7th place in their opening race together with passenger Tom being a newcomer to the event.
Daryl achieved his best-ever finish alongside Dave Molyneux with an excellent 4th place lapping at 114mph.
The second race proved to be equally as successful for the Beverley racers with Daryl again finishing in 4th and Gary and Tom finishing 9th. Tom was also awarded the Dave Wells trophy for being the best newcomer passenger.
Overall, a very successful TT for the Beverley-based racers, and they look forward to competing in the domestic series for the remainder of the year.
Photo Credit – Barry Clay