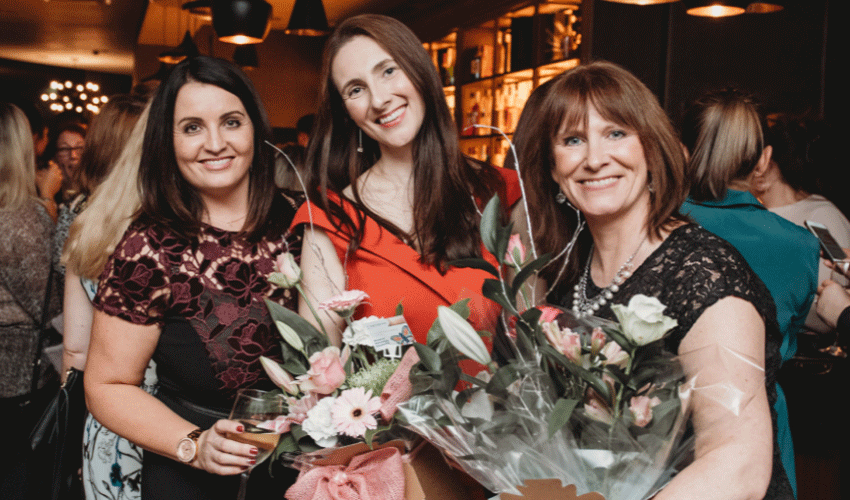 The launch of the region's biggest celebration of women in business has been announced for Thursday 7 April 2022, with tickets now available to the public.
The Women of Achievement Awards, organised by Women in Business Hull, celebrates the achievements of businesswomen across Hull and East Yorkshire, who either run their own business or hold a leading role in their profession, industry, organisation or charity.
April's free to attend launch event is an opportunity for guests to discover more about the awards, including this year's line-up of prestigious judges from across the region, alongside a much-anticipated guest speaker.
Natalie Houfe, chair of Women in Business Hull, which celebrated its 25th anniversary last year, said of the launch:
"The Women of Achievement Awards are hugely inspirational and the stories we hear touch the heartstrings of everyone there and are an example for future generations to follow.
"Having had to postpone in 2020 due to the Coronavirus pandemic, we are thrilled to be back even bigger and even better this year! The launch is a perfect opportunity to find out more about the main event in November which champions the achievements of women across the region.
"We're particularly looking forward to revealing our amazing guest speaker for 2022, who is a much-loved household name many will recognise."
The launch will also reveal this year's chosen charity and give a chance for guests to hear from previous winners about how the awards have impacted them, as well as give entrants an idea of what the judges are looking for in an award winner, plus descriptions of each award category and details on how to enter
Sponsors confirmed for the event include Smailes Goldie as the main event sponsor, Harrison Solway, MKM, The One Point, Pace Communications, Victory Leisure Homes, Jadan Press, Bishop Burton College, Ansell, Forrester Boyd, Mercure Hotel, Banks Cooper, Edwards & Pearce and Rollits LLP.
One final opportunity remains, with the 'female entrepreneur award' still available for businesses to sponsor.
Nicki Shipley, the partner at Smailes Goldie, said:
"As accountants and business advisers in Hull, we see the achievements of some of the region's top women in business every single day.
"Many of them have smashed glass ceilings through determination, perseverance and simply being better than the rest.
"We can't wait to see entries for the Women of Achievement Awards and I'd encourage any women in business with an inspiring story to tell to come forward and enter.
"We are proud to be celebrating the achievement of the region's top women in business."
Tickets for the launch, which will take place at the Mercure Hotel in Willerby at 6:30pm, are now available from Eventbrite.