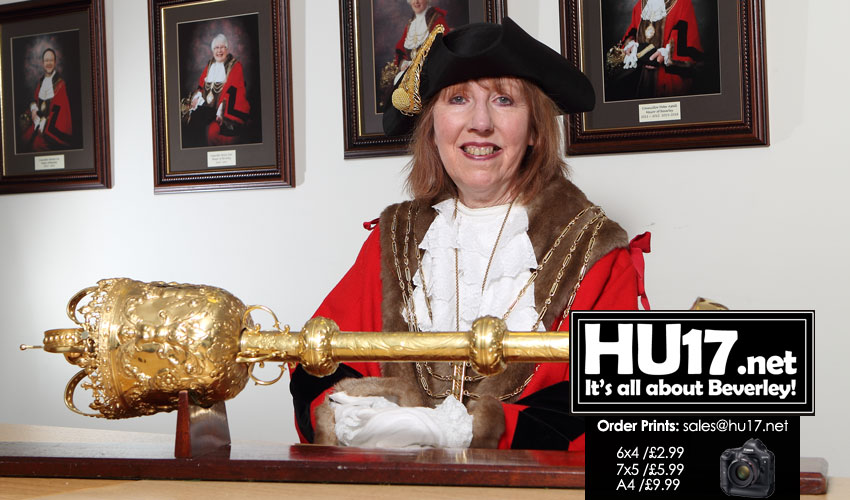 Beverley Town Council has held its first official civic function since the outbreak of the Covid-19 Pandemic.
Taking place on Friday 4th March, the Mayor's Civic Dinner saw dignitaries from across the county and guests from the town meeting at East Riding College on Flemingate.
The evening was catered by students, who served a wonderful range of street food, ranging from falafel and Singapore style noodles to mushroom stroganoff and a variety of sweet desserts.
Cllr Linda Johnson, the Mayor of Beverley, explained:
"Traditionally, civic dinners are very formal affairs, but I wanted to host an event that was a bit different. East Riding College is an exceptional place of learning, where students need real-life projects to help them with their studies, which is why I asked for the event to be held there."
"Born from the old Beverley College, it now serves the whole county, with campuses also in Bridlington and Hull, and as part of the TEC Group it also has bases in Grimsby, Immingham, Scarborough and Skegness – this was a great opportunity to show community leaders from across East Yorkshire what the college has to offer residents from the whole area, and we were not let down. The students and staff pulled out all the stops and I cannot thank them enough".
Rather than a three-course meal with table service, guests were welcome to peruse the different foods on offer, pick and choose and return for more later. Students also provided music and guests were given a tour of the facility to see work produced by students.
The evening was attended by the Lord-Lieutenant of the East Riding of Yorkshire Mr James Dick OBE, the High Sheriff of East Riding of Yorkshire Mr Richard Shepherdson, the Vice-Chairman of East Riding of Yorkshire Council Councillor John Whittle and mayors from across the county.
Also present were members of Beverley Town Council, Honorary Freemen and Freewomen of Beverley, personal guests of the Mayor and representatives of two charities she has supported over the past year – SCOPE and HER Breast Friends. A raffle on the evening raised £456, which will be divided equally between these two charities.
The Town Council would like the thank the following, who generously donated prizes for the raffle: Chamas Rodizio Bar and Grill, Guest and Philips, Browns Department Store, Wold Top Brewery, Yorkshire Soap Company, TC Patisseries, Lakeland, Parkway Cinema, Vanessa's Delicatessen, Vine & Grain, Councillor Duncan Jack and Inspire Hair and Beauty at East Riding College. An additional prize and plants to dress the tables were kindly provided by Plant Baby.
The Mayor added:
"It was lovely to bring everyone together for the first time in over two years. At a time when there is so much turmoil in the world, with people suffering, it also afforded the chance for us to realise how lucky we are and that we should be thankful for the freedoms we enjoy."
The next civic event will be the Mayor's Civic Service, which takes place at Toll Gavel Church, 10:30am on Sunday 20 March.