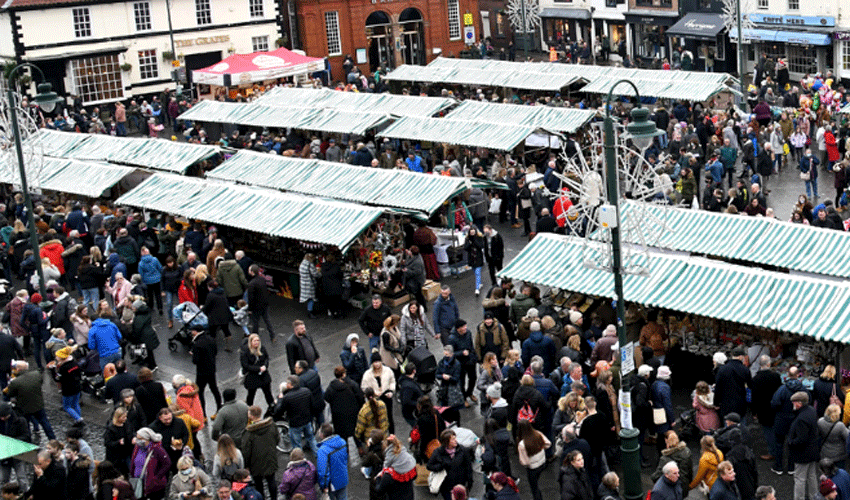 Beverley celebrated the 25th anniversary of the Festival of Christmas on Sunday with thousands of visitors safely enjoying the festivities.
Each year, on the second Sunday in December, the centre of Beverley is transformed into a magical Christmas shopper's wonderland, with over 110 stalls brimming with gorgeous Christmas gifts and local treats taking over the historic market town.
This year, the festival opened with the Christmas Parade which set off from Wednesday Market to Saturday Market.
There were four traditional Victorian Christmas Markets nestled within Saturday Market, Wednesday Market, North Bar Within and Flemingate Shopping Centre.
A spokesperson for East Riding of Yorkshire Council said;
"It was wonderful to see so many people come out and enjoy the Festival of Christmas on Sunday. The festival really is one of the highlights of the calendar and there were some wonderful stalls and entertainment on offer for everyone to make the most of."
"The Made in East Yorkshire Christmas Market is also now underway, so it is a great opportunity for residents and visitors to the area to come into Beverley if they weren't able to make it on Sunday."
"The market will consist of entertainment, foods, drinks and crafts and our businesses in the town centre have also been encouraged to stay open and make the most of visitors to Saturday Market."
"I would also encourage visitors to the market to take personal responsibility and follow the safety guidelines."
The festivities carry on into this week with the Made in East Yorkshire Christmas market in Saturday Market running until Friday 17 December, opening at 10am and finishing at 8pm each evening with an array of festive entertainment and activities planned throughout the whole week as well as late night shopping within the town.
The FREE park and ride facility at Beverley Racecourse is still available with shuttles approximately every 20 minutes.