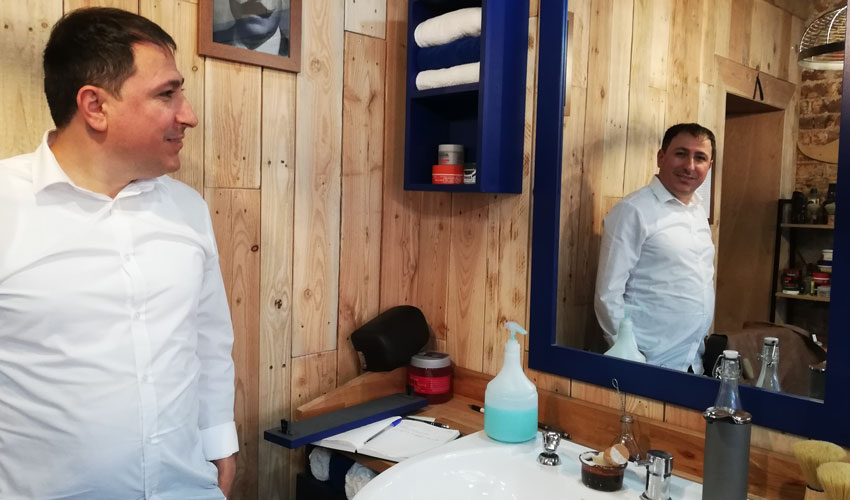 Customers at Genuine Gents, the Beverley men's hairdressers, have raised £178 for its Movember charity raffle fundraising campaign towards cancer research.
The first prize winner of Genuine Gents hair and skin products including aftershave, hair tonic, skincare product, and wax was Lewis Nightingale; the second prize of a full-service treatment and the third prize of additional treatment at his next haircut was were also won.
"We are so grateful to all our loyal customers who supported us in this," said salon owner Ozgur Dogan, whose father died from cancer.
"November was definitely Movember here at Genuine Gents as we wanted to help support the serious cause of fighting men's prostate and testicular cancer while backing mental health and suicide prevention."
The fundraising drive was part of a twin initiative to help men's physical and mental health, which also saw the independent salon on Butcher's Row offer a Groom and Best Man deal any day of the week when Groom and Best Man had their hair cut together.
Genuine Gents is operating full Covid-19 safety restrictions, see: https://www.genuinegents.co.uk/covid-safety-measures
Genuine Gents https://www.facebook.com/GenuineGentsBeverley continues to achieve five-star Google review rating from customers who come away impressed with Genuine Gents full barbers service – see:
https://www.genuinegents.co.uk/our-services including hair cut (with free hairwash); wet shave (with free hot towel massage steamer); wax ear and nose; beard shape and
To see more about Movember: https://uk.movember.com/