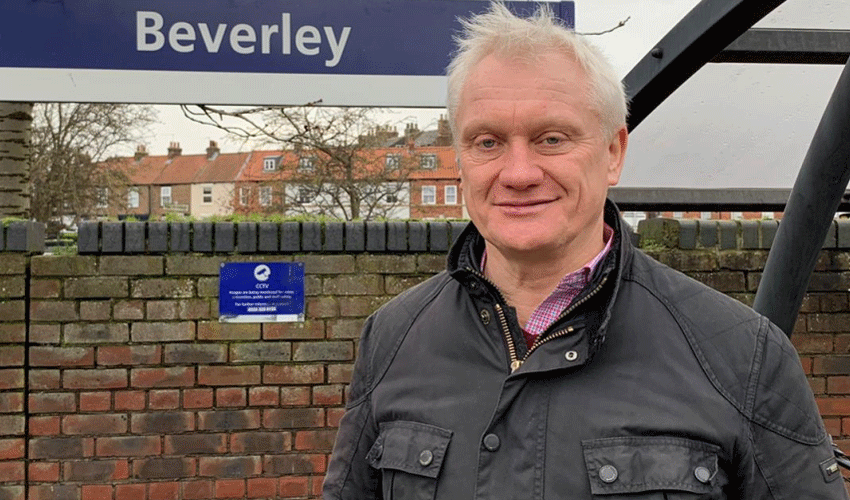 MP Graham Stuart has met with Northern Rail officials to challenge them over reductions to the Hull to Scarborough service via Bridlington.
The meeting was set up following complaints to the MP from local residents unhappy with the changes, which they claim make it harder to commute in and out of Hull, particularly if staying in Hull for the evening.
The new timetable only included four trains to Bridlington after 6pm, while the daytime service was also reduced from two trains per hour to just one, other than at peak times.
The news also sparked fears that this would be the beginning of a trend of declining services.
At the meeting, representatives from Northern Rail confirmed that services would gradually be returned as driver shortages lessened, with a full timetable expected to be back in place next May.
The shortages mean that some services which are more frequently used for leisure have had to be cut in order to accommodate a surge in demand for commuter trains between Hull and places like York, Sheffield and Leeds.
The Covid-19 outbreak caused significant delays in driver training due to the small size of drivers' cabs, but Northern Rail expects this backlog to have cleared in time for the reintroduction of a full timetable next May.
Graham said;
"My constituents are naturally worried about services being cut, especially when it looks as though they're being cut to bring in improvements elsewhere in the country.
"So it was reassuring to hear that Northern plans to reintroduce a full-service next year, as soon as they've eliminated the backlog in training. I know it comes after Northern scheduled more services up to Bridlington and Scarborough than usual over the summer as well, helping to meet the extra demand coming from people going on staycations."
Northern Rail also provided an update on work to make Beverley train station more accessible. Back in 2019, the local MP secured funding for the renewal of the Grade II-listed station bridge and asked constituents for what they'd like to see from its upgrade.
It's now been confirmed that the bridge will be entirely replaced, like-for-like due to its listed status, and will include integrated lifts to make it easier for disabled passengers to move between platforms.
Pete Myers, stakeholder manager at Northern Rail, added: "It was a pleasure to meet with Graham to reassure him that our services will be returning to normal next year as well as to provide an update on our fleet replacement programme and the investment we're putting in around Yorkshire and the Humber.
"For example, as well as putting money into improving Beverley train station, we're making the station at Bridlington more accessible with new lifts and putting significant investment into the engineering depot at Hull."
It was also confirmed that Beverley station will soon have new, evidential-quality CCTV cameras to help clamp down on antisocial behaviour, while Northern Rail is continuing its programme of work on fleet replacement and digitisation.