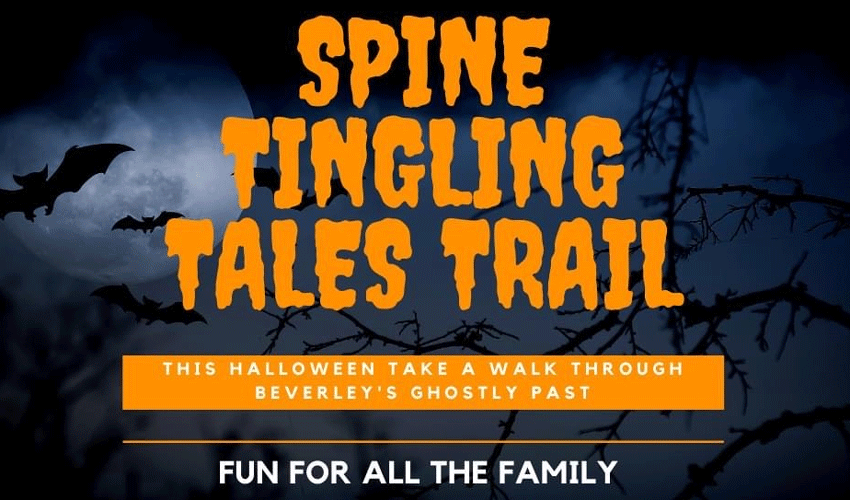 A new Spine Tingling Tales Trail is coming to Beverley for Halloween that follows the recent tales of hauntings in the town's shops.
Desks levitating, items thrown off shelves and the sounds of footsteps. Business owners in Beverley have been speaking of unexplained happenings in their premises as part of a new interactive trail.
Beverley has long been a focus for those interested in the paranormal. There have been many tales of sightings of ghosts over the years which have been well documented. But organisers of the Spine Tingling Tales Trail have uncovered new stories and experiences in places you would least expect.
Staff at Baytree Interiors in Flemingate and Browns department store in Saturday Market have both reported that items are often found on the floor when they open up in the morning even though they are left on their display tables the night before.
At Baytree Interiors a member of staff heard footsteps that appeared to chase her out of the shop as she was locking up. At One World Travel in Saturday Market, there are reports of a desk lifting off the floor.
Mark Sheppard from the Spine Tingling Tales Trail has collated the information to create an interactive experience for families this Halloween.
He said:
"I was expecting people to tell me of sightings and experiences from many years ago but I was surprised when people started to tell me of recent sightings."
The trail also documents some stories from many years ago too. These have been made possible thanks to Paul Hesp who has given his permission to use some of his material from his books on ghost sightings in Beverley.
Mark said:
"We are extremely grateful to Paul for letting us use some of his material to help us tell these stories. Although we have had to leave some of the gory details out as we are aiming this trail at families."
It all starts at the Station Square Clock, the site of a mass burial ground for those who died in the plague and takes you via Flemingate before leading you into the town and ending in North Bar Within.
The trail is interactive and consists of videos to watch on your smartphone with a mystical storyteller telling you the stories that relate to that location.
There's also a printable trail for children to complete as they walk around the town and a prize for the best fancy dress.
Mark added;
"We wanted to create a trail that brings people to our beautiful town and bring much-needed business to the cafes, bars and restaurants as they take part. It's sure to provide a bit of fun for families this Halloween."
The trail costs £5 and is running from 22 October until 20 November. All the money will go to Beverley Minster Primary School.
For more information and how you can book visit www.beverleyminsterptfa.co.uk