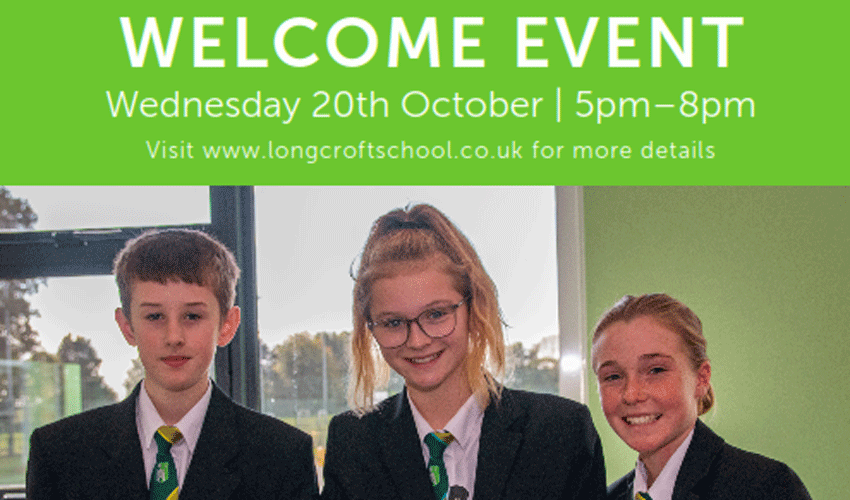 Longcroft School and Sixth Form College will be opening their doors for a 'welcoming event' to prospective new students.
Longcroft strives to be a positive, warm and welcoming school where pupils aim to do their very best and take pride in their achievements.
By constantly challenging their pupils to excel, Longcroft nurture aspiration and strive to cultivate a lifelong love of learning in our young people.
Longcroft School provides a creative, safe and caring environment where every child is known and cared for as an individual.
In this climate, every young person has the opportunity to thrive as they develop in personality, character and intellect and become a highly successful learner and individual.
Longcroft School believes they provide a unique education for our young people.
As a school at the heart of the community it serves, they work in partnership to ensure their children not only receive a broad and balanced education but also have the opportunity to enjoy the local area and make a wider contribution to the place in which they live.
The event will take place on Wednesday 20 October from 5PM through till 8PM and booking is essential.
To find out more about the school and the event please visit https://www.heartthoughtvision.co.uk/