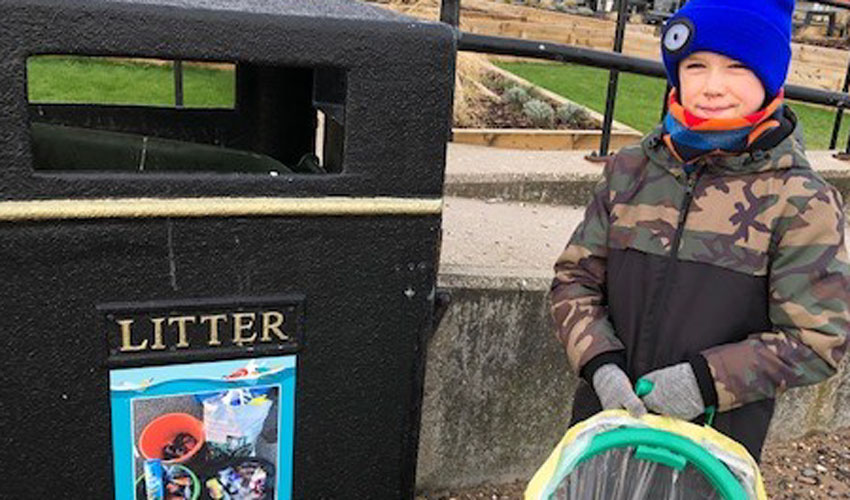 MP Graham Stuart has nominated Jay Norris, a Hornsea boy, for the Kids Count Inspiration Awards for his outstanding dedication and commitment to keeping his local beach clean.
The aim of the Kids Count Inspiration Awards is to recognise those individuals and organisations that have inspired young people in their communities. These are special awards that give MPs the opportunity to highlight outstanding work in their constituency and to demonstrate their commitment and support.
Jay has been litter picking on Hornsea beach in his spare time for the past 5 years and over this period he has prevented huge amounts of litter from going into the sea. He is well known in his local area for his persistent work that benefits the community and protects marine wildlife.
With the help of the East Riding of Yorkshire Council, he has created posters that have been put up along the Hornsea promenade to demonstrate the sad reality of the litter that is being left. Jay has also featured on BBC Radio Humberside, where he highlighted the vast quantity of litter that he collects.
On a number of occasions, Jay has also combined litter picking with fundraising a significant amount of money for Hornsea Inshore Rescue and his karate club.
Graham said;
"I read about the fantastic work that Jay has been doing in Hornsea and I thought he would be the perfect person to nominate for this award. He should be proud of his persistence and influence on others to take this very current issue seriously."
"I can only imagine the brilliant things that Jay will accomplish in the future after the dedication he has shown to this cause for the past 5 years, and at such a young age too. He is truly inspirational and an asset to his community and I do hope that he receives the recognition he deserves."
"I am looking forward to meeting Jay at Hornsea beach very soon to hear more about what he has been doing, his inspiration and his ambitions for the future."
Jenni Stone, Jay's mother, said;
"We are very proud of Jay. From a young age, he has been dedicated to preventing rubbish from entering the sea after a school lesson on the environment and plastics. The amount he has picked up is astounding. He hopes one day people will realise the effect dropping litter has. In Jay's words 'whenever, wherever you drop litter it has a negative impact in a variety of ways and someone else has to pick it up, so please use a bin."
"We would also like to thank Mr Stuart for recognising Jay's achievements."