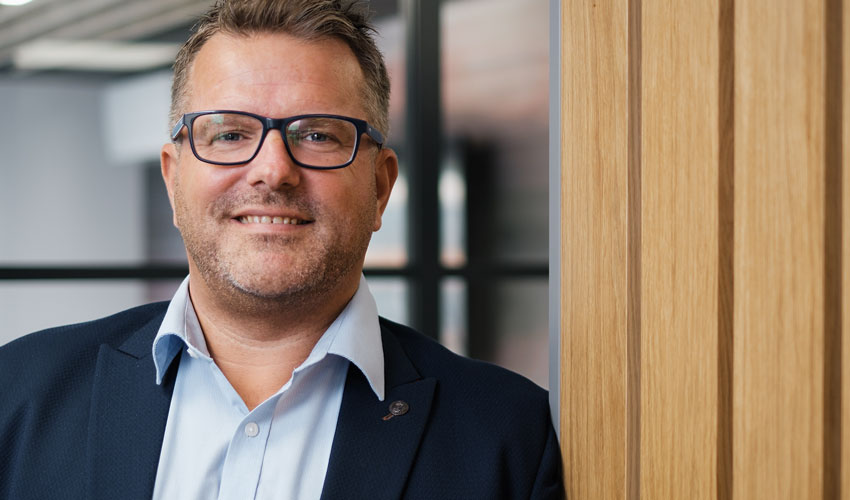 Hull-based luxury holiday homes manufacturer, Victory Leisure Homes, continues to strengthen its leadership team with the appointment of Jamie Kirk as its commercial director.
Jamie – who has over 15 years experience in holiday home manufacturing – returns 'home' to Victory Leisure Homes, having previously held the title of regional sales manager between 2011 – 2017, as the business continues to realise its bold and ambitious growth plans.
Jamie said: "Returning to Victory to take on the commercial director role is really exciting, perhaps in part because I was here when our journey first started and now I'm back as the company sets out on a new chapter; one which has the potential to not only transform the business itself but will affect the wider industry too.
"I've spent my entire career in the holiday homes industry. I've run holiday parks, sold holiday homes, been involved on the finance side of the leisure industry and managed large contracts with parks across the UK. I've specialised in manufacturing, and my proudest moment really has to be coming home to Victory as its new commercial director".
"Speaking to the rest of the leadership team about the plans and growth projected at Victory and how I could be a driving force in realising them was all the encouragement I needed.
"My role will see me driving forward our strategic commercial partnerships with national holiday parks, working to deliver on our sales strategy and collaborating closely with our marketing team on Victory's brand vision. It's certainly an exciting challenge but one that I'm very much ready for."
Gary Corlyon, MD of Victory Leisure Homes, added: "The commercial director position was something we knew we had to get right if we are to continue delivering on our ambitious plans. We have always prioritised investment in the best people, and we're delighted that Jamie is re-joining as Victory builds what I believe is an incredibly strong leadership team.
"His ambition, enthusiasm for our vision and his knowledge of the industry, teamed with his history within the business, means we are more confident than ever about the impact and value he can add."
In the last 18 months, Victory has invested in a new 200,000sqft factory and rolled out a new industry-leading construction technique – NoVus technology. The company has launched a whole new product range, creating bespoke designs and precision-engineered holiday homes, lodges and 'pods' that truly stand apart.
Victory has also been shortlisted in the UK's largest manufacturing awards, the Manufacturer MX Awards – in the running for this year's product innovation and design award.