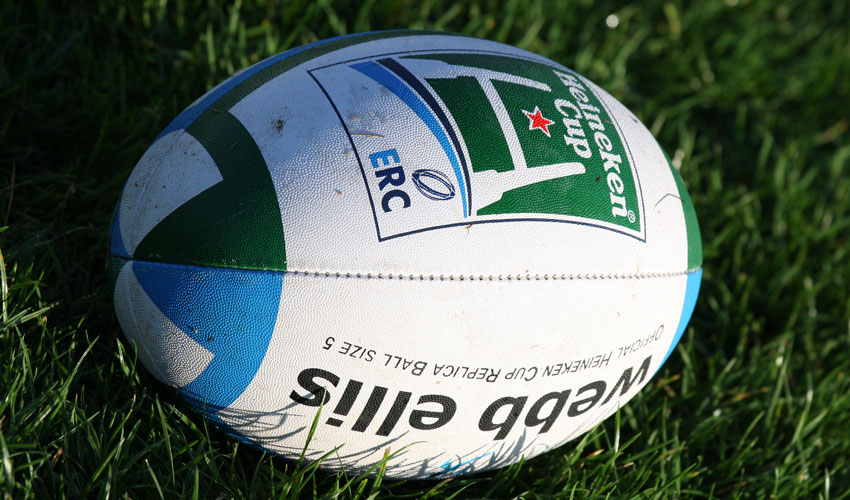 This was more like it. After two lacklustre defeats, Beverley celebrated the Club's Ladies Day with a convincing win to move up to fifth in the table.
Bradford are unlikely to be among the league's front runners this year unlike Middlesborough and Old Crossleyans, Beverley's last two opponents, but this was nonetheless an impressive showing by the home side.
The tackling, kicking, and movement was altogether in a different class from what we have seen in the last two weeks. Nine tries, all rounded off with a flourish, says it all.
Before they knew what had hit them Bradford were already 21-0 down through three converted tries touched down in less than a quarter of an hour. Direct from the kick-off Luke Hazell counter-attacked to put Jake Boardman over, Rob Smith added a second following a drive by the pack, and Hazell went over for a third.
Bradford rallied and got more into it but were let down by poor handling or loss of discipline. Beverley's tackling was vastly improved from last week and the home line, in truth, seldom looked in serious danger.
Beverley had juggled their backline with Smith moving into the centre, Boardman moving to fullback and Hazell to the wing. The result was that the Beverley backline looked a far more potent force with the ball in hand.
They looked far sharper in attack and always looked the more likely to score. Never the less it was not until the stroke of half-time that they managed to add to their score. With Bradford on the attack, Rhys Innes broke from a lineout in Beverley's 22 with a fine burst to send Boardman away for his second try.
Early in the second half, Boardman went over for his third following a bizarre period of play in which both sides made numerous infringements with the referee continually allowing advantage until Beverley ended it with Boardman sprinting over. It must be said in passing what a pleasure it was to see a game handled so impeccably by the young lady referee, Nia Parsonage, who must surely be destined for higher things. Not a tinge of nastiness anywhere to be seen in this game from start to finish.
For twenty minutes the game lapsed into a state of near mediocrity. How much of this was down to Beverley easing off with the bonus point already in the bag and how much to renewed Bradford endeavour is hard to say. The outcome was that Beverley became bogged down in their corner and apart from one breakaway for a fourth Boardman try they were unable to get away from it. Errors and penalties followed one after another and play descended into total tedium. Bradford were applying all the pressure and eventually got some reward with a try by centre Chris Clough.
With ten minutes left Beverley roused themselves to end the game with a flourish. A charge upfield by substitute lock Louis Frear, who had an impressive match, brought a try for Callum Harvey in the corner. A minute later Rhys Innes broke free and set up Hazell for Beverley's eighth try. A minute to go but they were still not done. Beverley deep in their own half went right and wing Dan Lee scooted away down the touchline for a ninth.
Phil Duboulay kicked his fifth conversion to round off a fine afternoon in which he controlled the game throughout and kicked superbly out of hand. Boardman with his four tries had a field day. Rob Wilhoite slotted in well at scrum-half and upfront the pack was solid with Innes, Lewis Zrama, and Jack Houseman frequently catching the eye.
This was a good day all around for the club although by three o'clock how many of the young ladies in the clubhouse would still have been able to make it outside to watch rugby is uncertain.
Final Score: Beverley RUFC 55 Bradford Salem 5