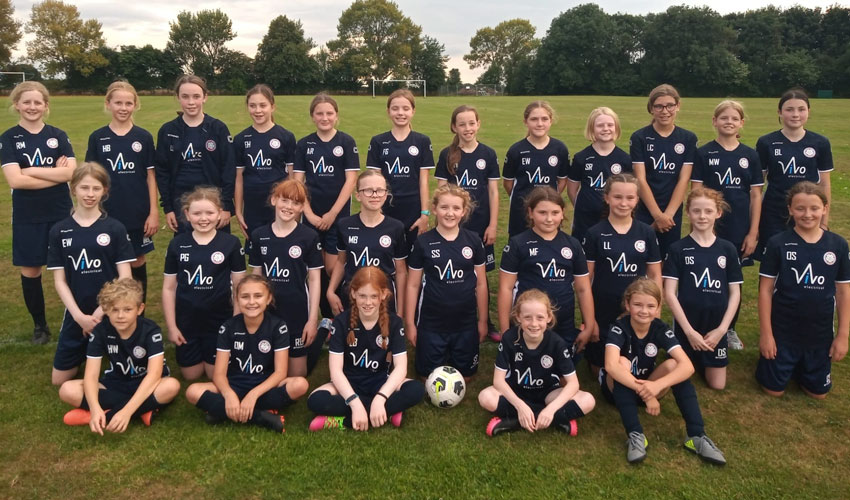 Girls football is booming in Beverley thanks to the explosion in popularity of the women's game, according to one local coach.
AFC Tickton has gone from struggling to field girls' teams to having a squad at every age group from under-9s to under-17s and even a waiting list to join some teams.
The number of women and girls playing football in England is now more than 3.4 million, a 54% increase since the Football Association launched its Gameplan for Growth in 2017.
Tickton Comets Under-11s coach Tim Brady said: "The increase in interest among girls has been phenomenal. At one point we were struggling to find enough players and it meant we had to combine girls from two different age groups but now we've got teams at every level. There's now a waiting list of girls wanting to play for some teams.
"As well as players, we're seeing more and more female coaches get involved, which is fantastic. Between the under-9s to under-12s teams, three of the four coaches are women.
"Our under-12s team, Tickton Cygnets is coached by Emma White, who had no background in football but stepped in to keep that team going and was even shortlisted for an FA Award earlier this year for services to grassroots sport."
The new season Women's Super League – the top flight in England – kicked off in September, with matches live on BBC and the growth of the game shows no sign of slowing down.
Mr Brady said:
"The general promotion of the women's game in recent years has been a massive factor, along with the success of the England team. Girls have been inspired to come along and give football a go and their attitude is fantastic, they just get on with the game.
"More exposure is also great because it means our sponsors get a bit more recognition for the support they give us. This season, for Comets and Cygnets, it's Vivo Electrical, who have helped pay for our training kits. Local businesses like this who support grassroots sport help keep clubs like ours going and we're hugely grateful for that."
Tickton's girl's teams train at Longcroft School & Sixth Form College and play their home matches on the newly developed pitches at Beverley Leisure Centre.
For more information, visit the club's Facebook page: https://www.facebook.com/afcticktonofficial